Cops hunt gunman in wheelchair after deadly NYC shooting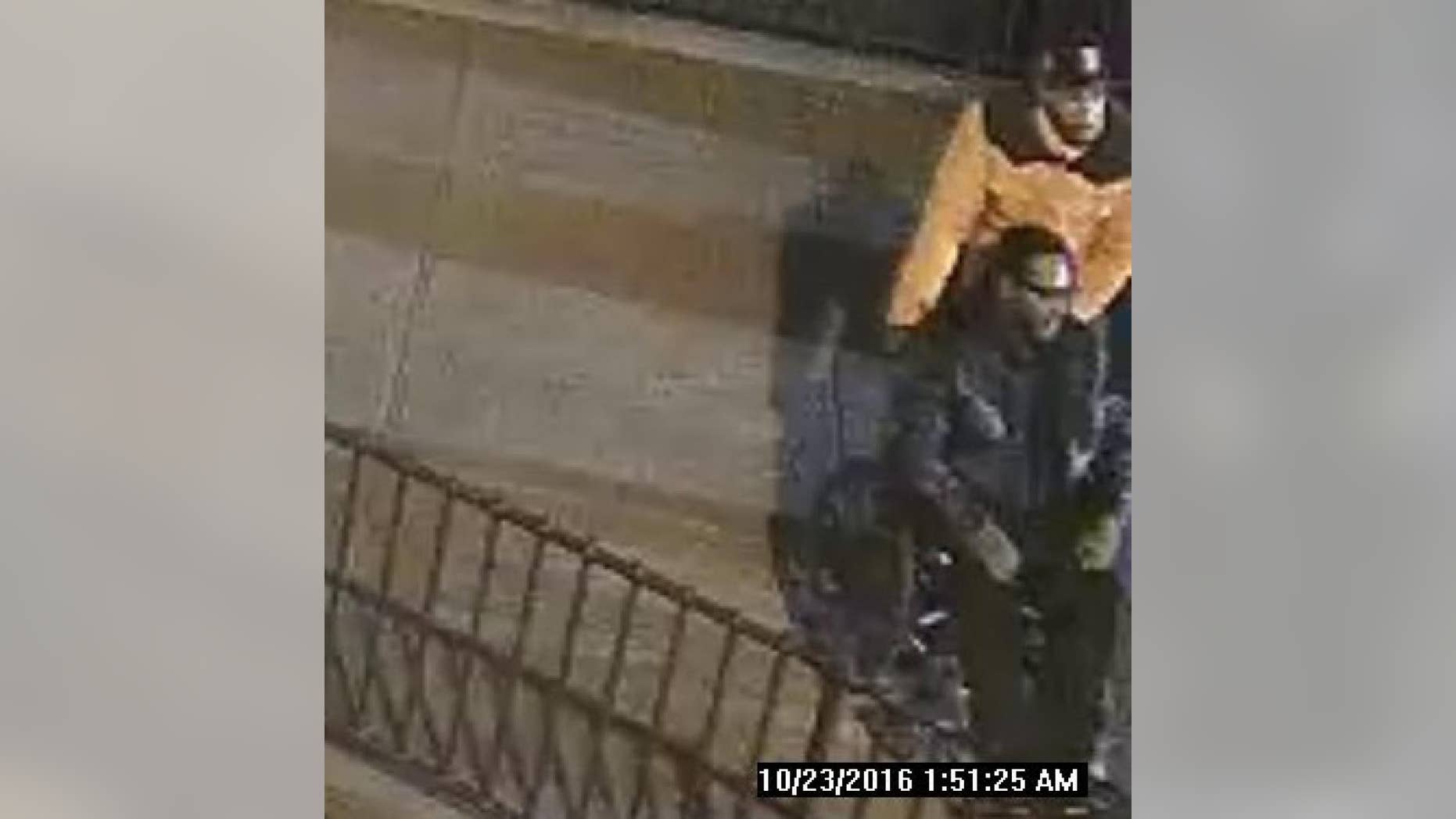 Police say a man was shot to death near a New York City housing complex and they're asking for the public's help in identifying two suspects, including a gunman who was sitting in a wheelchair at the time.
Police say officers found 28-year-old Kevin Thomas early Sunday outside the Mott Haven Houses in the Bronx.
Thomas had been shot multiple times in the torso. He was later declared dead at a hospital.
Police have released images of two suspects.