Colorado woman who survived for days after car crash will have feet amputated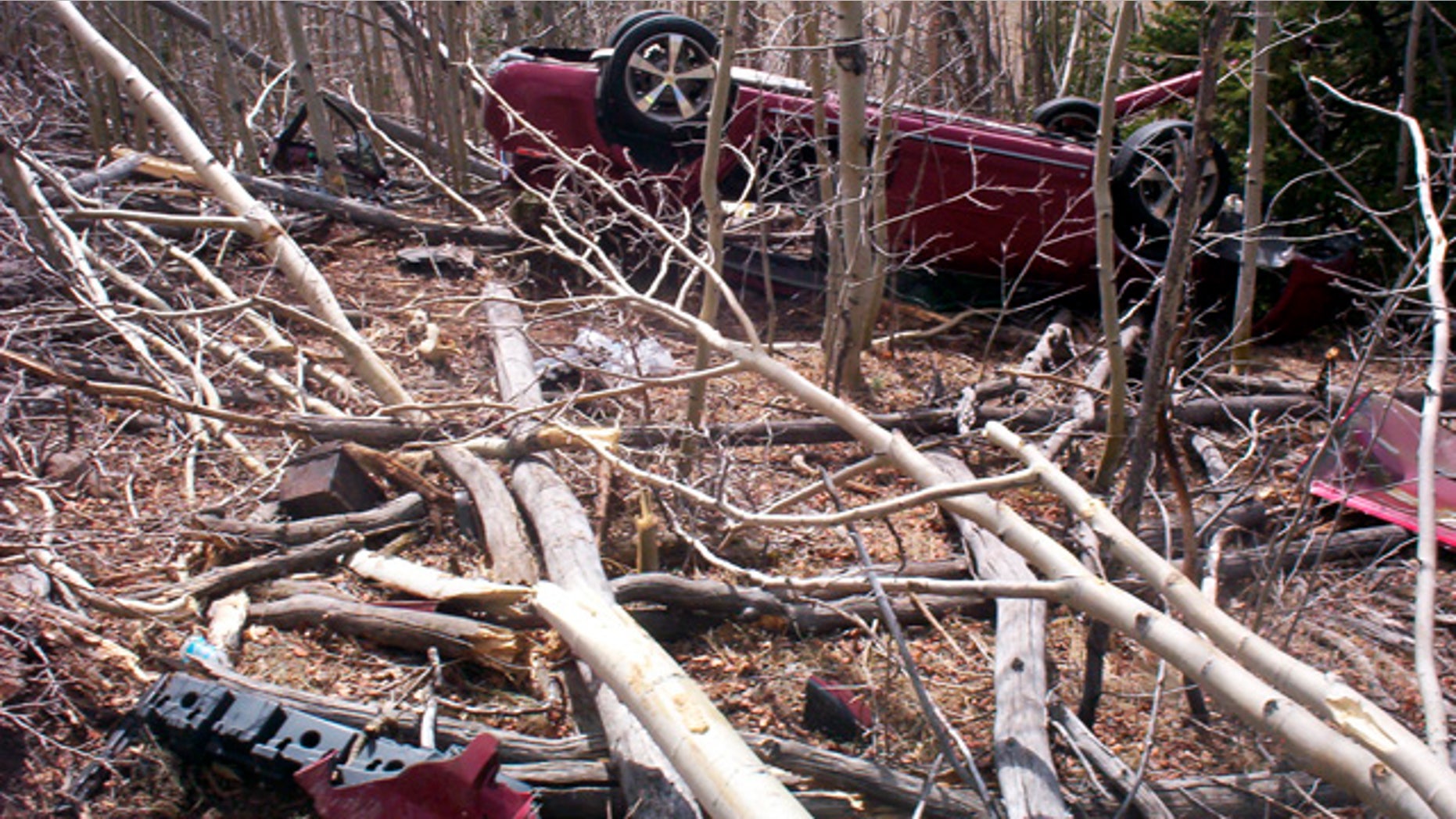 A Colorado woman who was found trapped inside her crashed car five days after being reported missing was scheduled to have both her feet amputated as a result of injuries sustained in the accident.
Kristin Hopkins, 43, was found Sunday afternoon off U.S. Highway 285 near Red Hill Pass, approximately 80 miles west of Denver. She had been reported missing April 29, but had not been seen since April 27. Her car, a 2009 Chevrolet Malibu, was located approximately 80 feet down an embankment in an aspen grove off the highway. It had struck multiple trees and rolled several times before landing on its top.
Hopkins had been entered into a statewide police database as a missing person. But since she is an adult and there were no indications of foul play, there was no active search for her.
According to Hopkins family spokesman Brian Willie, Hopkins, a single mother of four, was scheduled to undergo the surgery Monday afternoon.
Authorities told the Associated Press that at least one motorist hiked down from Red Hill Pass on Sunday and alerted authorities that there was a body inside the car. When rescuers reached the car, firefighter Jim Cravener asked a colleague to break a window and feel for a pulse.
"He started to break the window and she put her hand up to the window," Cravener said. "At that point, it became a rescue."
Hopkins was flown by helicopter to St. Anthony Hospital in suburban Denver, Park County undersheriff Monte Gore said. Rescuers found Hopkins alive, conscious and coherent -- but critically injured and extremely dehydrated.
"It's really something off that `Shouldn't Be Alive' show," Cravener said. "She really had a strong will to survive."
The accident occurred beneath a spot overlooking the sprawling ranchlands and surrounding mountains of Colorado's South Park area.  Sightseers often stop at the spot but usually in the fall when the leaves are turning color. It was just by chance that somebody would stop at this time of year, Cravener said.
"We want to first thank the gentleman that found Kristin's car and his quick response in getting her help," Willie said in a statement.
The Associated Press contributed to this report.