Cold case killing of Wisconsin couple prompts new suspect sketches from DNA on clothing
It's been a little more than four decades since a Wisconsin couple was shot to death while camping in the northern part of the state, but officials are hoping a new set of composite sketches -- made with the help of DNA -- will finally lead to the killer.
The Marinette County Sheriff's Office said Monday that it collaborated with Parabon NanoLabs, a DNA tech company in Virginia, to come up with the composite images and likely features of the suspect, and received the results just a week before the 42nd anniversary of the murders of David Schuldes, 25, and 24-year-old Ellen Matheys.
The couple was camping at McClintock Park in Silver Cliff, located about 85 miles north of Green Bay, on July 9, 1976 when they were shot to death, according to FOX11.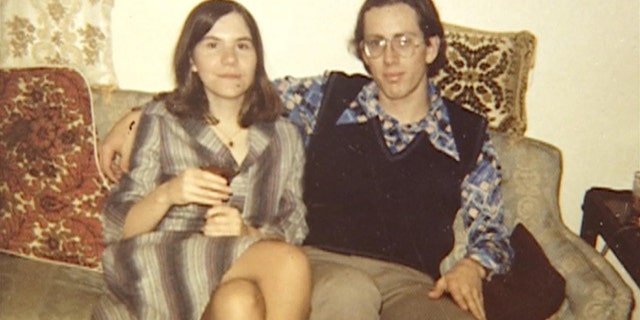 Investigators said Matheys was also sexually assaulted before she was killed. Police have previously said they've followed dozens of leads over the years, but hope the new images be the long-awaited break in the case needed to make an arrest.
"To me this is exciting, it's a heck of a new development in this case," Marinette County Sheriff Jerry Sauve said at a news conference.
COLD CASE SOLVED AFTER 32 YEARS WHEN MURDER SUSPECT TURNS SELF IN -- DESPITE NO POLICE LEADS
Investigators were able to use DNA found on Matheys' clothing to produce the composite sketches, which showed what the suspect would have looked like at age 25 and how the suspect would appear at age 65.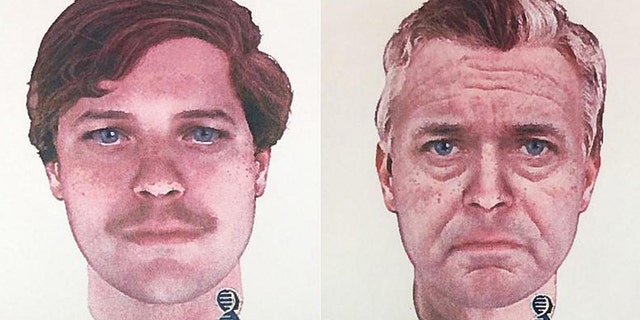 "This is no longer an artist conjecture based on what some witnesses are telling them in a sit-down interview," he said. "This is science at work."
The DNA analysis also found that the suspect would have had fair-to-very fair skin color, blue/green eyes and reddish brown/black hair. The technology was recently used to help find the killer of a young couple in Washington state, and is also being used for a rapist and murderer who struck decades ago in Maryland.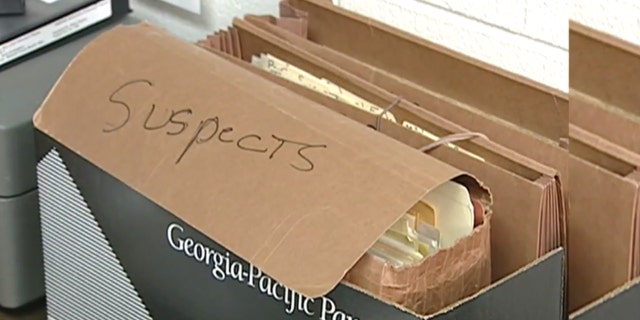 Mathys' relatives told FOX11 they are hopeful the new sketches will lead to arrests and some closure for the family, but declined to talk on-camera about the sketches being released.
"For closure for us, for the victim's family, we certainly would take it to the tomb stone and see about making the match that way," Sauve said Monday.