Cleveland officer in Tamir Rice shooting case fired, another officer suspended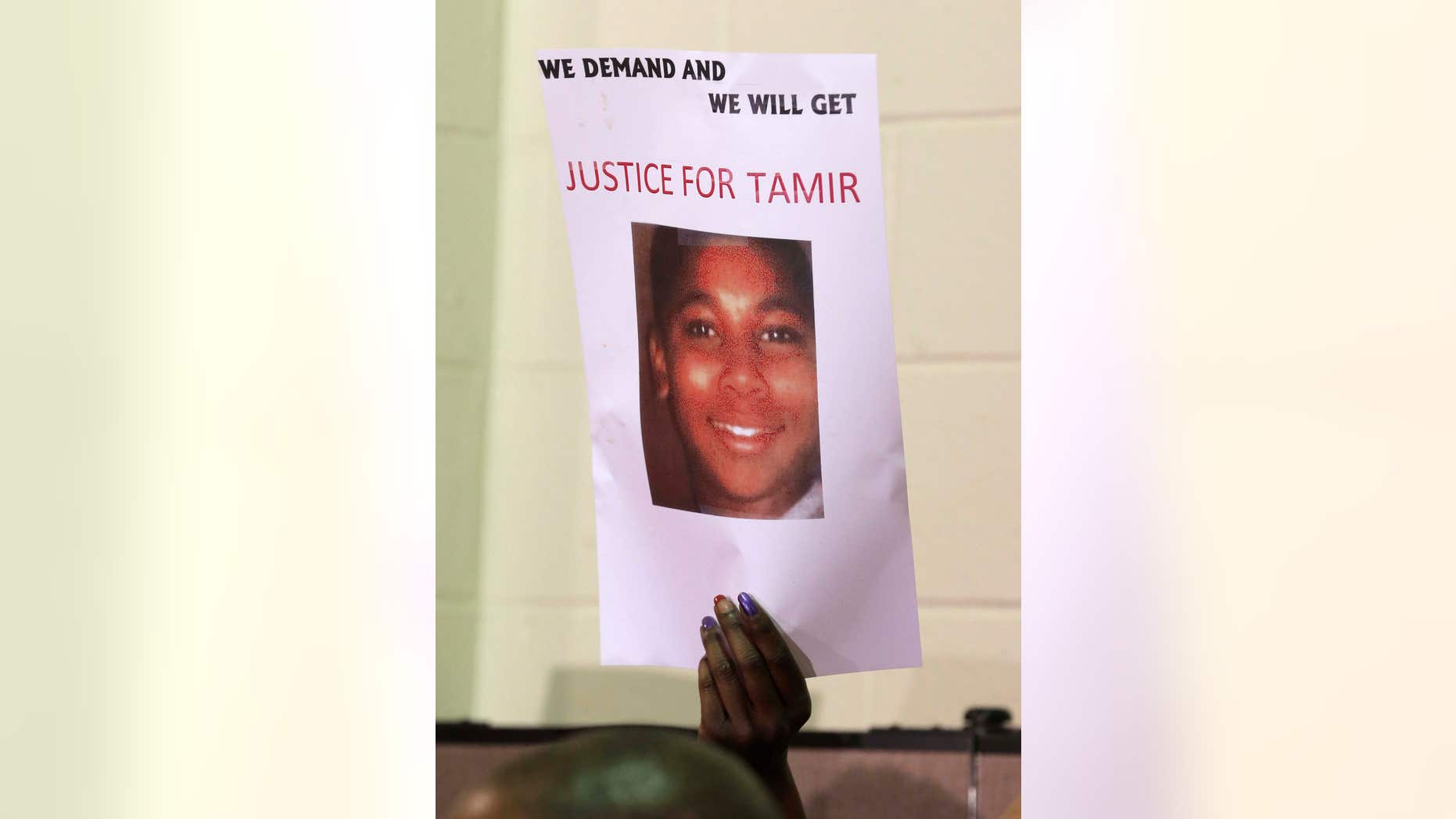 The city of Cleveland fired a police officer involved in the controversial November 2014 shooting of Tamir Rice and suspended a second officer in the case, officials announced Tuesday, more than two years after the death of the 12-year-old boy.
Officer Timothy Loehmann was terminated. Officer Frank Garmback will have to go through additional training once his suspension ends, Cleveland Public Safety Director Michael McGrath said at a news conference.
Loehmann was fired for inaccurate details on his job application, not for the Rice shooting, Fox 8 reported. A disciplinary letter against Loehmann previously cited his failure to reveal during the Cleveland police application process that a suburban department allowed him to resign instead of being fired at the end of a six-month probationary period.
Garmback, who was driving the police cruiser that skidded near Rice, was suspended for 10 days for violating a tactical rule involving his approach to the gazebo where the boy was shot. A discipline letter against Garmback has cited him for driving too close to Rice. Surveillance video of the shooting shows the patrol car skidding to a stop just feet from the boy.
On November 22, 2014, police were called to the Cudell Recreation Center responding to reports of a man with a gun. Police said when Loehmann and Garmback encountered Rice, the child refused three times to drop the weapon he was holding.
TRANSIT OFFICER FIRED AFTER ASKING FOR PASSENGER'S IMMIGRATION STATUS
Loehmann shot Rice, who died the next day. Officers later found he was holding a pellet gun.
Earlier this year, the 911 dispatcher who took the call that led to the shooting was suspended for eight days for failing to inform the dispatcher who sent the two officers to the recreation center that the man who called 911 about "a guy" pointing a gun at people also said it could have been a juvenile and the gun may have been "fake."
Cleveland Mayor Frank Jackson, Police Chief Calvin Williams and Deputy Chief Wayne Drummond also appeared at the news conference.
JUSTICES WILL HEAR OHIO APPEAL OVER PURGING VOTER ROLLS
"There's a 12-year-old kid dead. I mean, you know, people on both sides are going to say it wasn't enough, it was too much," Williams said. "We have to go through our process, we have to be fair and objective to everyone in this process."
The Cuyahoga County Prosecutor's Office did not indict Loehmann and Garmback in Rice's death. In January, the Cleveland Police Department announced Loehmann and Garmback as well as a third officer would face administrative charges, The New York Times reported.
The Associated Press contributed to this report.