Cleveland kidnapping survivor describes dog's killing, forced miscarriage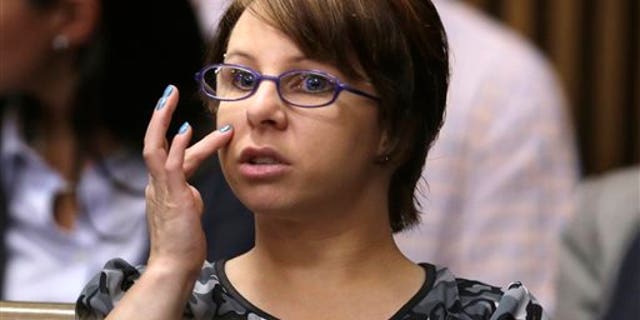 CLEVELAND – The first of three women kidnapped and held for a decade in Ariel Castro's Cleveland home was chained and raped by her captor, who struck her with a barbell to force a miscarriage when she became pregnant and snapped her dog's neck after it tried to protect her and bit Castro, the woman said in a taped interview Tuesday on the "Dr. Phil" show.
Michelle Knight recounted graphic allegations of physical, sexual and emotional abuse and said Castro kept her in filthy conditions, sometimes naked and freezing, after she was kidnapped in 2002, when she was about 20.
Knight said Castro lured her inside with the promise of a puppy for her young son. She said she was kept in a basement and a boarded-up bedroom and once tried to escape, using a needle to pick a lock on chains that bound her. She said she made it to a window before Castro returned and punished her.
Knight said she sometimes fell asleep praying that her lock would open, and she feels she survived because of her son, now a teenager.
"I want my son to know me as a victor, not a victim," Knight told the TV host. "And I wanted him to know that I survived, loving him. His love got me through."
Knight, Amanda Berry and Gina DeJesus escaped from Castro's house May 6 when Berry pushed out a door and called for help. Knight has been the most public since, including a visit to Castro's neighborhood before his house was demolished.
Castro, 53, pleaded guilty and was sentenced to life in prison. A month into his sentence, he was found dead in his cell. His hanging death was ruled a suicide, but a prison report indicated he may have died accidentally while choking himself for a sexual thrill.
In the "Dr. Phil" interview, Knight said Castro had a sexual fetish about choking her but never himself.
Knight also raised previously reported allegations that Castro had held someone else and said he'd told her that there was another girl before her. Authorities have said no remains were found at the home.
The second part of Knight's interview airs Wednesday.
Berry and DeJesus plan to share their stories in a book about their ordeal.