Cincinnati Zoo's Fiona the hippo to make media debut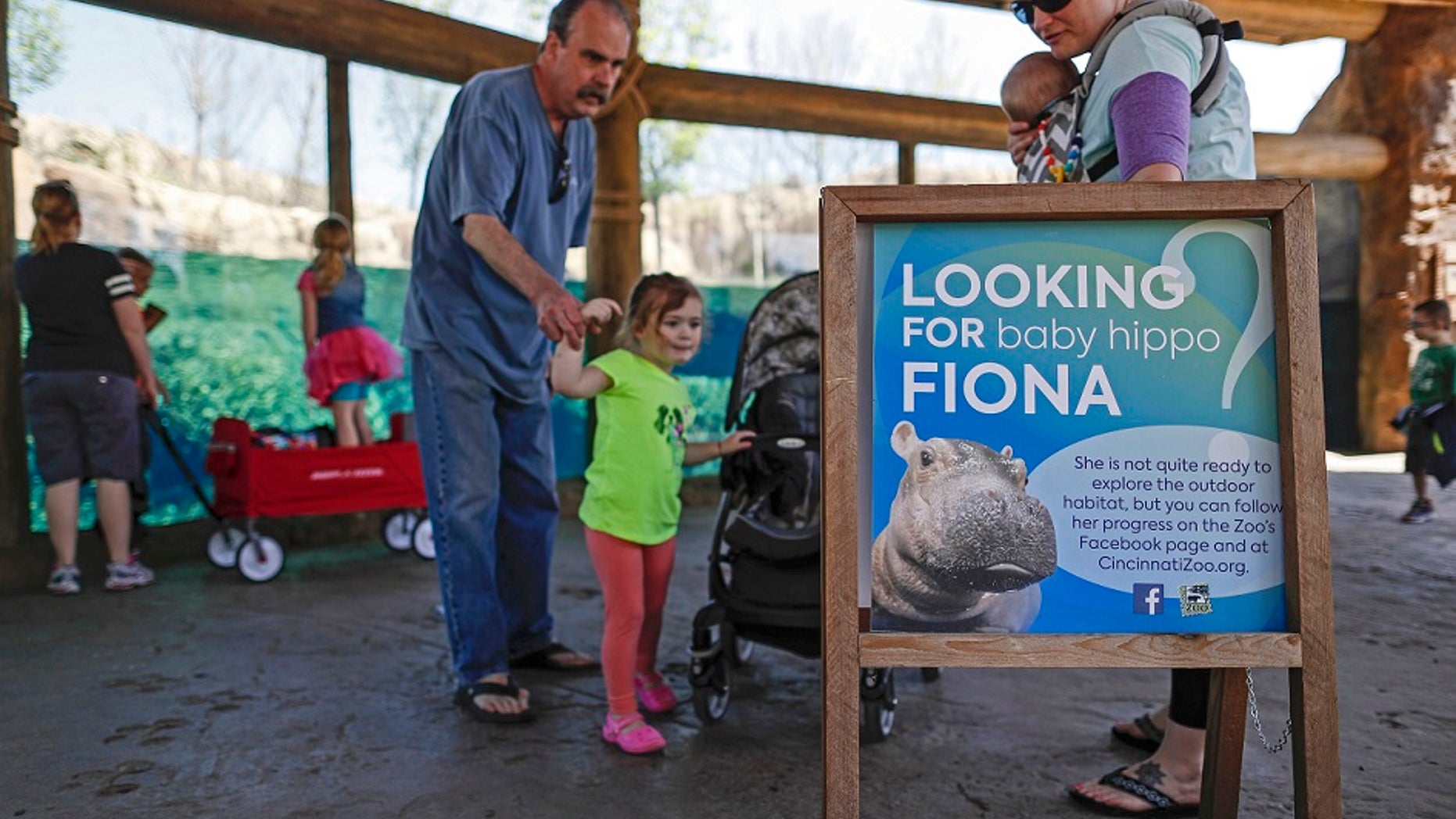 The Cincinnati Zoo and Botanical Garden announced its baby hippo, Fiona, will make her media debut on Wednesday night.
The media will be allowed to take pictures and film Fiona examining the zoo's Hippo Cove exhibit which will be her future habitat, according to Fox 19 NOW.
CINCINNATI ZOO'S PREMATURELY BORN HIPPO TAKES FIRST STEPS
The zoo said Fiona is not ready for her public premiere just yet, but the zoo frequently posts pictures and video updates of the baby hippo on its website. The videos attract tens of millions of online views.
Fiona has become a popular face on merchandise as well. Thousands of shirts with "#TeamFiona" written on them have been sold in addition to Fiona-themed baked goods.
 RACIAL SLUR SPRAYED ON LEBRON JAMES' LOS ANGELES HOME, COPS SAY
Cincinnati-based Listermann Brewing Company, has announced it will name a New England-style IPA in the hippo's honor. The company said it will donate 25 percent of the beer sales to the zoo's care team.
Fiona was born on Jan. 24, six weeks early, weighing only 29 pounds. The baby hippo overcame health scares at first, but she is now at a healthy weight of more than 100 pounds.
The Associated Press contributed to this report.