As Father Josiah Trenham prepared to read the Gospel, several parishioners discreetly scooped up their babies, retreated up the aisles of St. Andrew Orthodox Church and out into the spring air, so as not to allow the crying of little ones to disturb the divine liturgy.
The time-honored tradition was shattered when a car passed by the Riverside, Calif., church, slowing down as the front passenger leaned out of his window and bellowed menacingly through a bullhorn, according to witnesses.
"Allahu Akbar!" the unidentified man repeated several times as the unnerved parents drew their infants close and exchanged worried glances.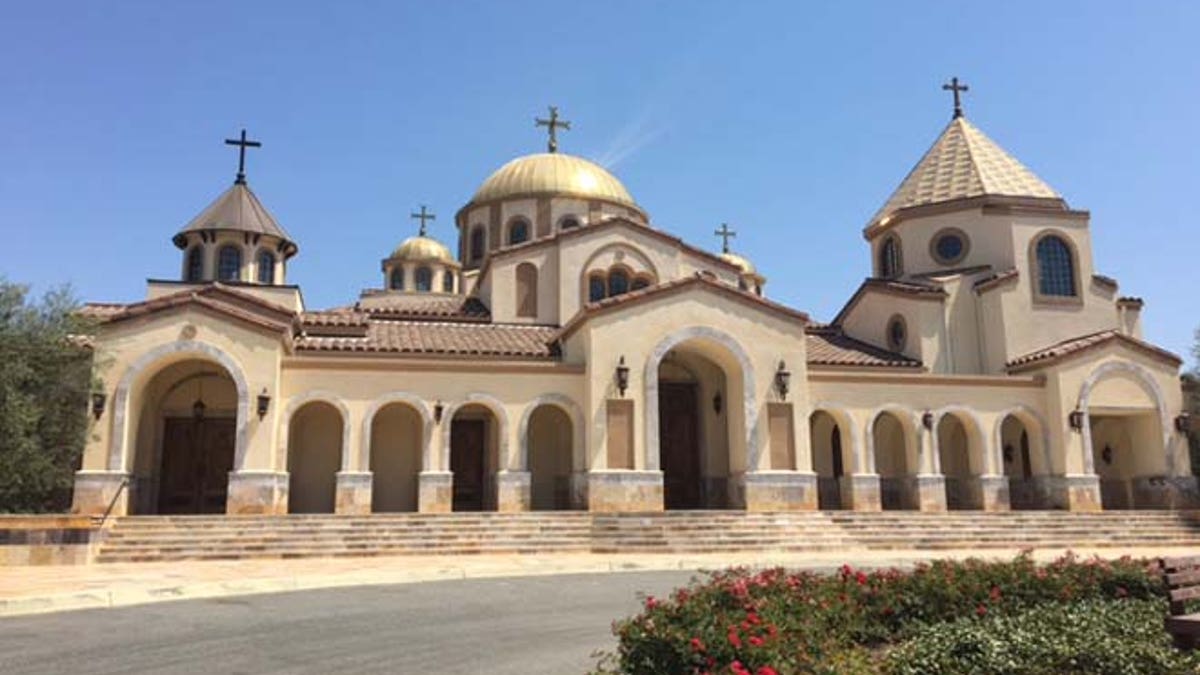 Witnesses were able to give Riverside police a description of the green Honda Civic, but not of the three occupants. Some told police they believed one or more of the men may have been taking photographs, according to Officer Ryan Railsback. Although Trenham insisted multiple congregants heard the Arabic phrase, Railsback noted no mention of it was in the police report.
Whatever the case, no law was broken – even if an unmistakable message was sent and received.
"Be calm and to keep a special vigilance over the property and our children while we are at church," Trenham wrote in an email to parishioners in which he recounted the disturbing event. "Pray that these provocative young men might repent of their intimidation and be saved."
Trenham told FoxNews.com last week the situation remains "tense and tenuous," and said the church now has security officers on hand for all regular services.
"It is a deep sorrow to live this way in the 'new America,'" he said.
The incident took place on April 12, some four months after a terror attack left 14 dead in nearby San Bernardino, and just over three months before a French priest was killed by ISIS-linked jihadists in his church. The events, whether far or near, underscore a grim new reality for pastors such as Trenham: Instead of offering sanctuary from evil, churches could in fact be attractive targets for terror.
"Many churches are now hiring self-defense instructors for classes or security guards that include off-duty police," said Ryan Mauro, a professor of Homeland Security at Liberty University and national security analyst for the Clarion Project. "If you are an Islamist terrorist seeking self-glory, executing a priest will bring you more attention than executing an average civilian."
While no lethal terror attacks have occurred inside a U.S. church to date, experts like Jeff King, president of International Christian Concern, notes the threat tally is growing.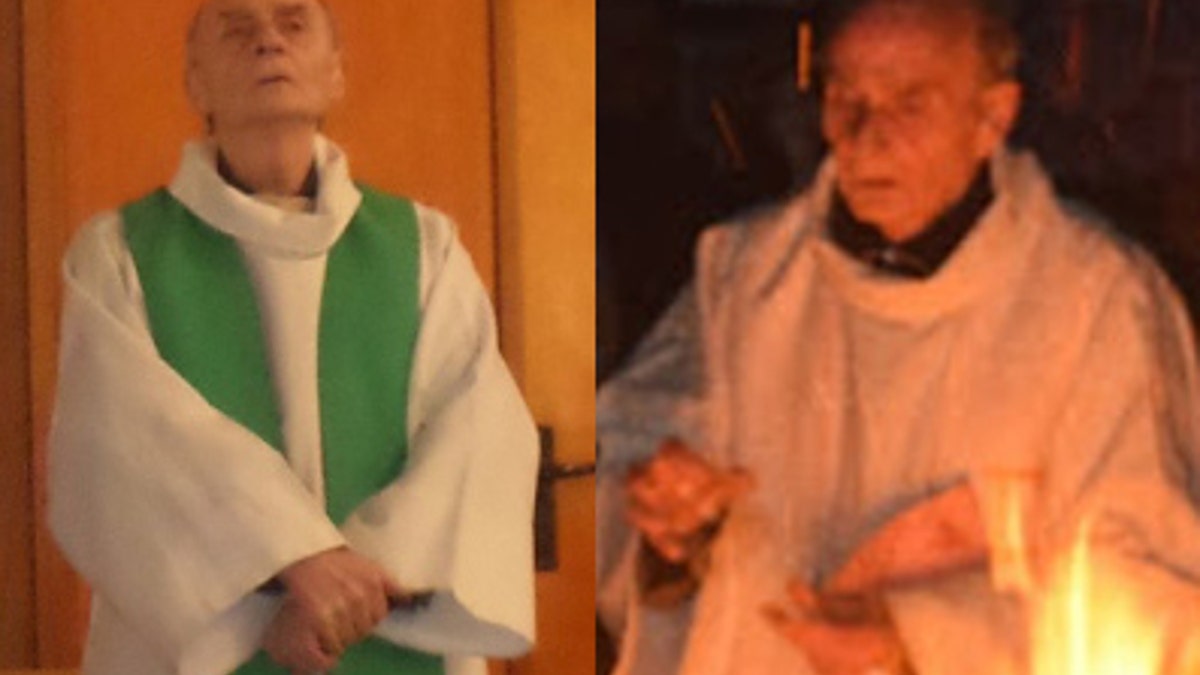 "I'm pretty sure there will be attacks in the future," King said. "Until [radical Islam is defeated], we can expect Christians, including in the West, to rationally tighten security measures and try to protect themselves from attack."
In February, Khial Abu-Rayyan, 21, of Dearborn Heights, Mich., was arrested after he told an undercover FBI agent he was preparing to "shoot up" a major church near his home on behalf of ISIS. A month earlier, the Rev. Roger Spradlin of Valley Baptist Church – one of the biggest congregations in Bakersfield, Calif. – told attendees that they had received a threat written in Arabic.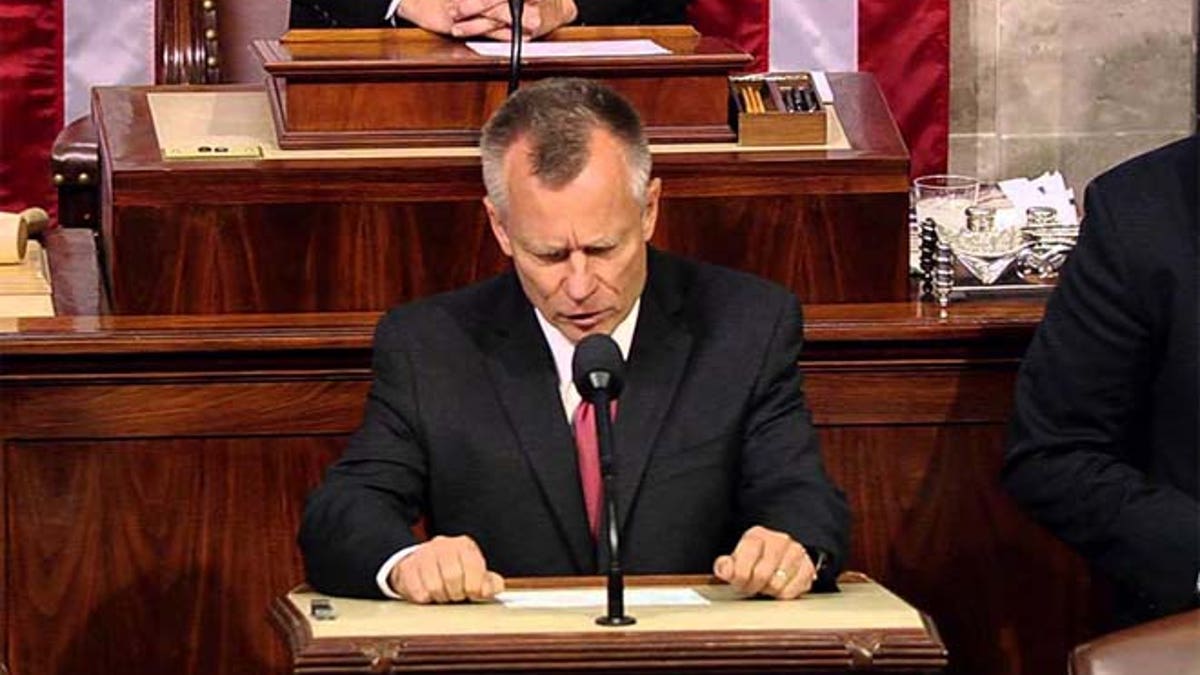 "Undercover officers were then placed during worship services," Valley Baptist spokesman Dave Kalahar said. "The FBI continues to investigate along with the local task force."
Last September, an Islamic man clad in combat gear was charged with making a terrorist threat after entering Corinth Missionary Baptist Church, in Bullard, Tex., and claiming that God had instructed him to kill Christians and "other infidels." A year earlier, police were called to Saint Bartholomew's Catholic Church in Columbus, Ind., after the house of worship was vandalized with the word "Infidels!" along with a Koranic verse sanctioning death for nonbelievers. Similar graffiti was found that same night at nearby Lakeview Church of Christ and East Columbus Christian Church.
St. Bartholomew Pastor Clem Davis said he doesn't know if the threat was legitimate, but said little can be done to harden a target whose mission is to welcome all.
"I don't know that there is any real protection against the 'lone wolf' mentality, not without infringing on everybody's freedoms," Davis said. "We don't have metal detectors, people go in and out. Churches are family-orientated, public, tax-supported spaces; so they may appeal to some as a target."
Synagogues have faced increasing threats in recent years, too. Earlier this year, the FBI disrupted a plot by a Muslim convert to blow up the Aventura Turnberry Jewish Center, in Aventura, Fla. A 2014 audit by the Anti-Defamation League (ADL) found that anti-Semitic incidents rose 21 percent across the country that year.
Eastern Orthodox Christians, who in many cases suffered persecution at the hands of radical Muslims in their Middle Eastern homelands, believe they may be singled out because of their heritage. Mass at St. Andrew typically attracts up to 400 worshippers with roots in Syria, Iraq, Saudi Arabia, Jordan, Russia and Greece.
"We have guards now; we never used to have guards," said St. Andrew attendee Solomon Saddi, a Syrian-American Christian. "They keep an eye on everyone and talk to the faces that aren't familiar," he continued, referring to the aftermath of the April incident. "It is a very dangerous time for us even in America."
In San Diego's Iraqi-Christian community, known as Chaldeans, many local churches have had to dip into their collection baskets to hire security.
"There is a concern over attacks," said a parishioner at St. Peter Chaldean Catholic Church. "Everyone knows that a church, especially like St. Peter, is a risk. But everyone tries not to let their fear get in the way of their faith."
The July 26 murder of the Rev. Jacques Hamel, in the Normandy town of St.-Étienne-du-Rouvray sent shock waves around the world, and signaled to U.S. law enforcement that it could happen here, said Horace Frank, assistant commanding officer of the Counter-Terrorism and Special Operations Bureau of the Los Angeles Police Department.
"We see things happen in other countries and worry about them happening here," Frank said. "You always have to be worried about copycats. That's why we focus on prevention, trying to look ahead."
Frank's division works with Christian, Jewish, Muslim and Sikh groups to discuss such topics as terrorist reporting, suspicious activity and active shooter training.
"We reach out to churches and they reach out to us. You have to be aware, you have to be vigilant," Frank said. "It's a concern not just in Christian communities, but all faith communities."
Jamie Brennan contributed to this report