Christian florist who turned away same-sex couple broke anti-discrimination laws, Washington court says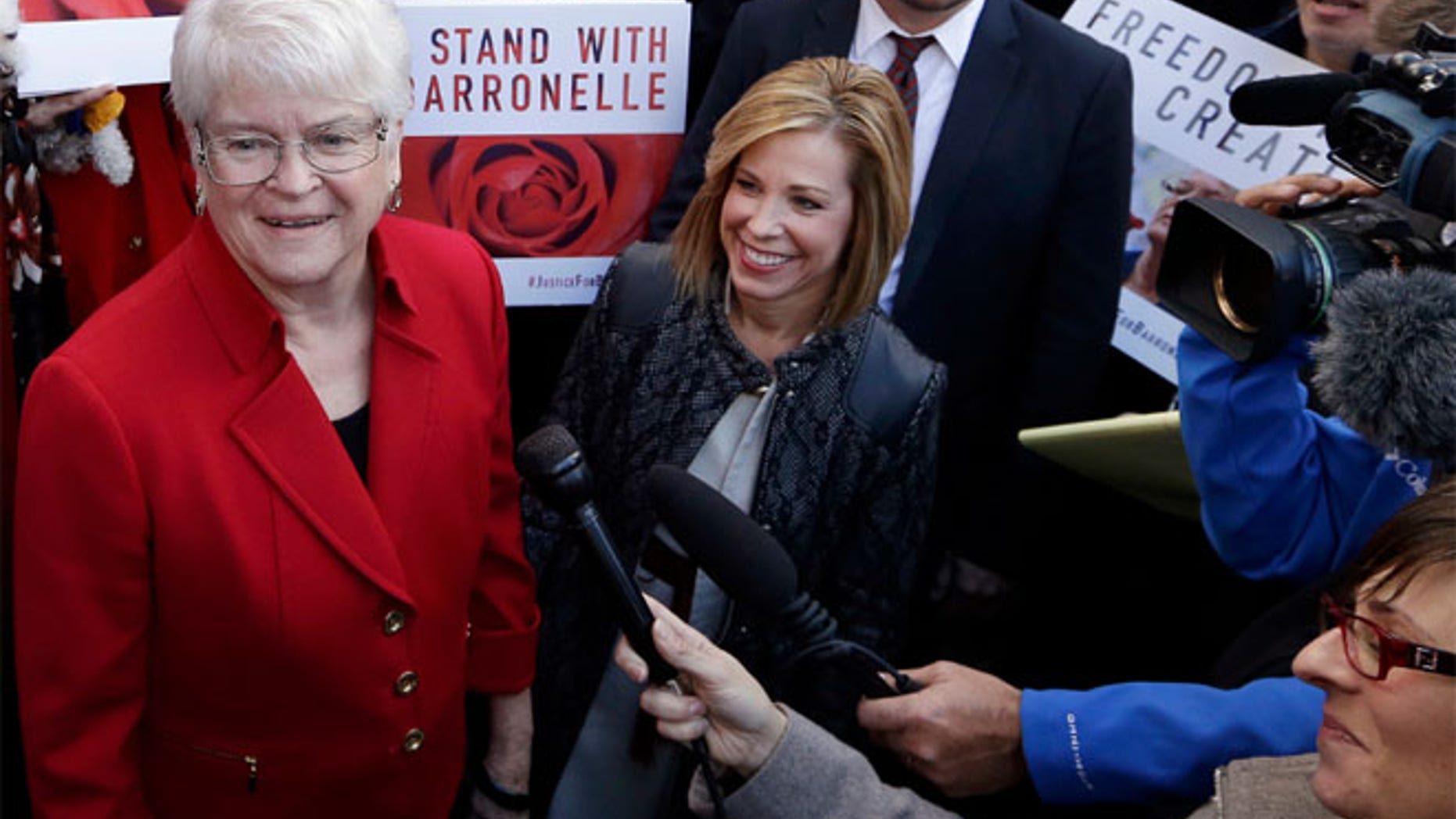 A Washington state florist who refused to provide services for a same-sex wedding in 2013 broke the state's antidiscrimination law, the state's Supreme Court ruled.
Barronelle Stutzman, a florist in the town of Richland, said she was exercising her First Amendment rights.  Her lawyers promised that they would ask the U.S. Supreme Court to overturn the decision.
Stutzman had previously sold the couple flowers and knew they were gay. However, Stutzman told them that she couldn't provide flowers for their wedding because same-sex marriage was incompatible with her Christian beliefs.
Washington Attorney General Bob Ferguson and the couple sued her, saying she broke state anti-discrimination and consumer protection laws, and the lower court agreed. The state's nine high court justices upheld that verdict.
Michael Scott, a Seattle attorney who worked with the American Civil Liberties Union to represent Robert Ingersoll and Curt Freed — the couple denied the flowers — had previously told justices he didn't believe Stutzman's floral creations constituted speech. By providing flowers for a same-sex marriage, he argued, "she's not endorsing same-sex marriage. She's selling what she sells."
Ferguson had said the state's argument rested on longstanding principle, and uprooting it would weaken antidiscrimination law.
After the arguments in the Supreme Court case last November, at a packed theater at Bellevue College, a large crowd of Stutzman's supporters greeted her outside, chanting her name and waving signs with pictures of roses that said "Justice For Barronelle."
In a February ruling, Benton County Superior Court Judge Alexander Ekstrom found that Stutzman's refusal to provide flowers because of sexual orientation violated Washington's anti-discrimination and consumer protection laws. She has been fined $1,000, plus $1 in court costs and fees.
Stutzman entered the florist business 30 years ago, when her mother bought a flower shop and she started as a delivery person.
The Associated Press contributed to this report