Child Caught Drinking Out of Beer Bottle at Phillies Game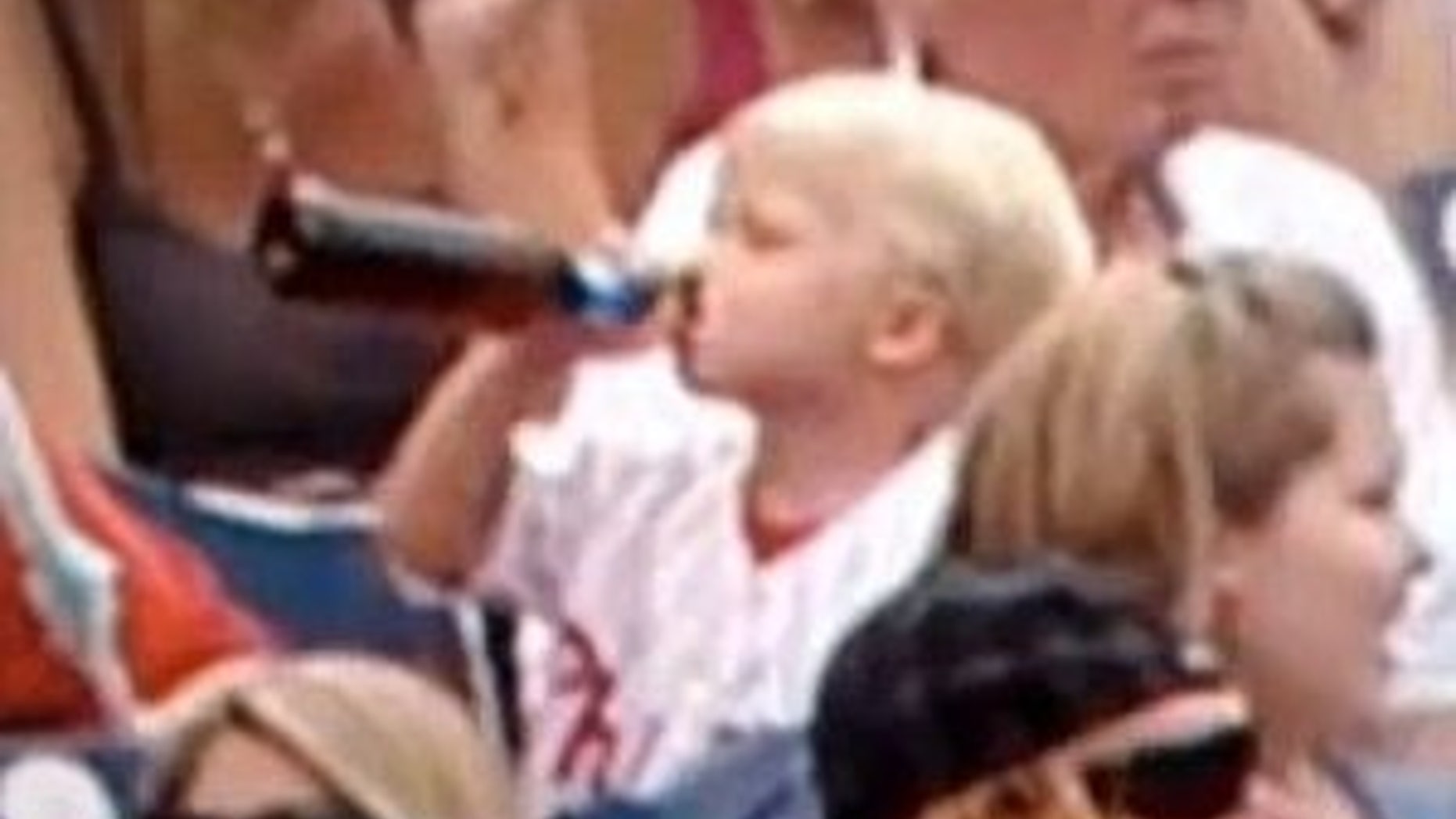 A young child was caught on camera drinking from a beer bottle at a Philadelphia Phillies baseball game Sunday, MyFoxPhilly.com reported.
Video of the unidentified child surfaced on Monday after the Phillies lost to the Padres on Sunday.
In two video shots taken from an official game broadcast, the blonde child is seen with a plastic beer bottle in his right hand, drinking from the bottle.
The child appears to be between three and four years old, and is also wearing a white Phillies home jersey.
Once the clips leaked out on the Internet, it set off another round of Phillies – and Philadelphia – bashing.
"Phillies fans are an illustrious bunch. In the past year, they have vomited, prostituted and been Tasered. Now it appears that childhood drinking can be added to the list," said the Huffington Post blog.
"Drinking beers at 4-years-old, forced vomiting on people by age 21. Who would allow a toddler to drink a beer, at $9 a bottle, I'm keeping that beer to myself," said another blogger on Ted Williams Head.com.
The latest incident at the Phillies home ball park comes after two nationally publicized confrontations, where one fan vomited on six people, while another fan had to be Tasered by Philadelphia police on camera.