Charges filed in shooting death of Memphis police officer outside his home
NEWYou can now listen to Fox News articles!
A suspect was charged Monday morning in connection with the shooting death of an off-duty Memphis cop a day earlier.
Lorenzo Clark, 36, was charged with felony possession of a firearm in connection with officer Terrence Olridge's death. The men are neighbors in Cordova, a major retail center just east of Memphis.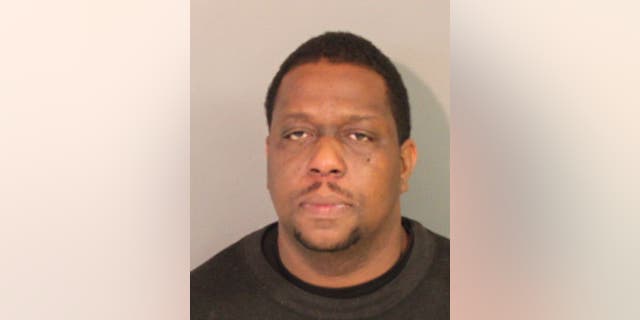 Karen Lax also lives in the neighborhood and told WMC she witnessed the suspect during a previous hostile encounter with a different neighbor.
"I'm not really surprised something bad happened," she said.
Police said Olridge was on his way to work Sunday at about 1 p.m. when he had an encounter with Clark outside his house. The men exchanged gunfire, and Olridge was struck. The nature of the encounter was not immediately clear.
After the shooting, Olridge went back to his house and tried to get help. He was taken to a hospital, where he died. Police say Clark surrendered peacefully after the shooting.
"We just got a call, told us he'd been shot on his way to work, that he made his way back to the door some kind of way," Jerry Kelly, Olridge's uncle, said. "I don't know exactly how he made it back, but made it back to the garage door."
Clark is scheduled to appear in court Tuesday. Court records do not show whether he has a lawyer who could be contacted for comment.
Olridge's fiance, who is four months pregnant with the couple's first child, was inside the home at the time of the shooting. Neighbors reported hearing as many as 15 gunshots, according to WMC.
Olridge had only been with the Memphis Police Dept. since September 2014, when he started as a basic recruit. A smiling Olridge was interviewed in February by FOX13 when he graduated to the police force.
"Got a task ahead of me and I am prepared," he said.
Oldridge is the fourth Memphis officer to be fatally shot in slightly more than four years. His death comes only two months after Officer Sean Bolton was fatally shot. Cops believe an ex-convict shot Bolton as the officer interrupted a drug deal. A suspect in that case, Tremaine Wilbourn, has been charged with first-degree murder.
Officer Tim Warren was killed while responding to a shooting at a downtown Memphis hotel in July 2011. In December 2012, Officer Martoiya Lang was killed while serving a warrant.
"It's sad, sad it keeps on happening in Memphis," Kelly told FOX13. "Just another life gets taken, someone's life gets taken another day. It's sad."
The Associated Press contributed to this report.
Click for more from MyFoxMemphis.com.