Chainsaw attack nearly slices off arm of Illinois man in love triangle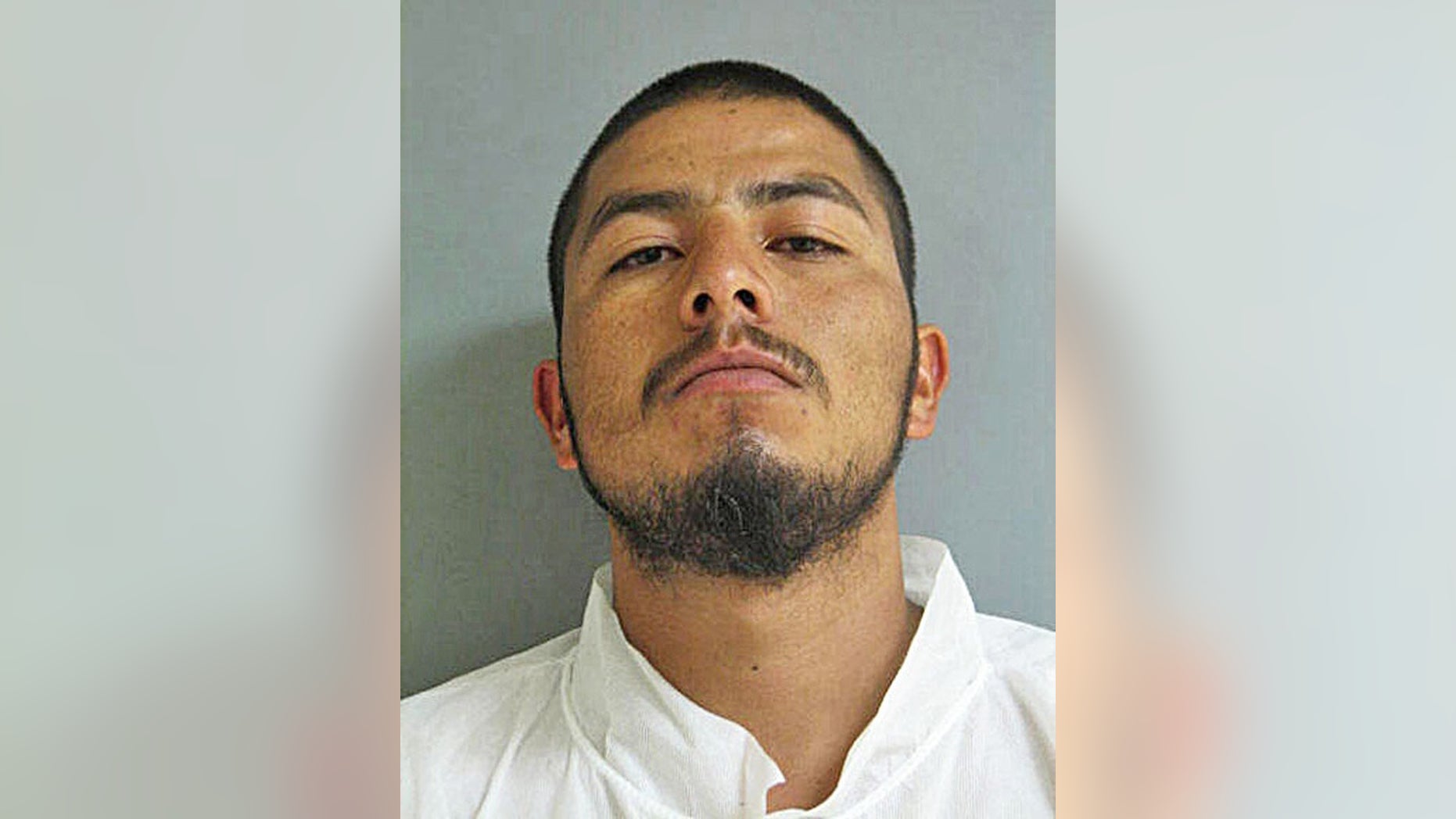 An Illinois man accused of attacking a rival with a chainsaw, nearly severing his arm, carried out the attack because the victim was seeing the suspect's estranged wife, prosecutors said Wednesday.
Jose A. Jaimes-Jimenez, 27, sat outside his wife's employment building in Arlington Heights, Ill., and became angry after seeing her leave with a man, the Chicago Tribune reported. Jaimes-Jimenez crashed his car into the partner's vehicle before chasing him with a chainsaw, prosecutors said Wednesday at a court hearing.
ILLINOIS MAN CHARGED WITH THREATENING TO ASSASSINATE TRUMP
"This was almost a scene from a horror movie," Cataldo said.
Jaimes-Jimenez has been charged with first-degree attempted murder and aggravated battery. He is being held on a $2.5 million bond.
The suspect met the boyfriend three days before the incident when he spotted his wife at a store with her companion, Assistant State's Attorney Maria McCarthy said. Jaimes-Jimenez squabbled with the victim and said they would see each other another time, McCarthy added.
After crashing his car into the partner's vehicle, Jaimes-Jimenez ran him with a chainsaw and was able to cut him after the boyfriend stumbled and fell, McCarthy said. The boyfriend's arm was dangling by its skin and a tendon.
ILLINOIS CAREENS INTO FINANCIAL MELTDOWN – AND NOT EVEN THE LOTTERY IS SAFE
He had surgery and is likely to survive, officials said.
McCarthy said Jaimes-Jimenez would have killed the boyfriend if he did not kick the suspect in his private parts while being attacked. The estranged wife was not injured in the rampage.
The suspect stripped down to his underwear when police were called to the scene. He reportedly wanted to clarify to authorities that he did not have a weapon on him.
In court, Jaimes-Jimenez said he has no previous criminal offenses on his record, officials said.