Cemetery with graves of vets and a president's grandfather sees new vandalism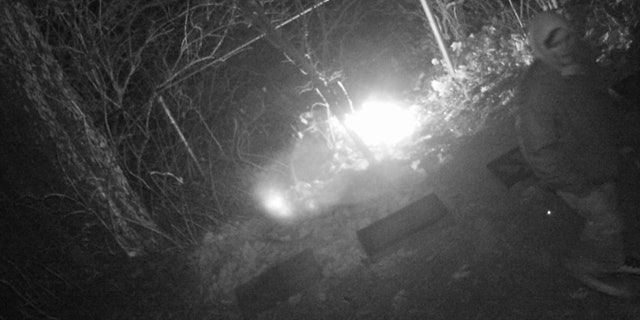 NEWYou can now listen to Fox News articles!
A historic Ohio cemetery that includes the graves of war heroes, five governors and a grandfather of President George H.W. Bush has fallen victim to a rash of attacks from vandals, according to law enforcement: more than 600 damaged memorials over less than two years.
MORE THAN $121G RAISED FOR 110-YEAR-OLD WORLD WAR II VET TO STAY AT HOME
The former president's grandfather, Samuel Bush, the humorist James Thurber and five Medal of Honor recipients -- including Civil War veteran Ovid Smith -- are buried at the Green Lawn Cemetery, southwest of downtown Columbus.
Vandals reportedly damaged Smith's grave marker over the summer. They recently smashed a monument to War of 1812 veteran and Ohio Supreme Court Justice Gustavas Swan, Fox 28 reported.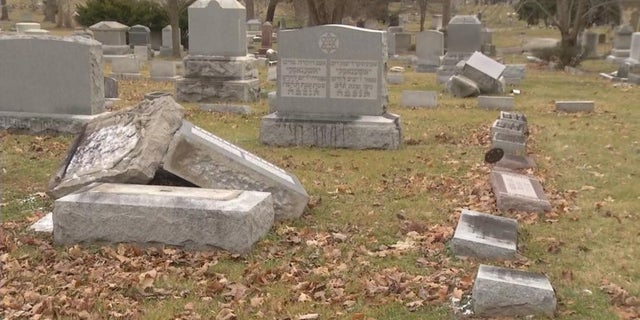 CLASS RING LOST BY WWII VET 73 YEARS AGO RETURNED TO FAMILY
The latest round marred eight grave sites and a century-old mausoleum on Jan. 9. A security camera also showed a vandal grabbing some American flags from veterans' graves, setting the flags on fire and tossing them in some brush, The Columbus Dispatch reported.
"We want to catch these guys because as long as they're out there, they're still a danger to this cemetery, no matter how much we increase security," Randy Rogers, a volunteer on the cemetery's board, told Fox 28.
All in all, the damage has topped $1 million.
Investigators said the vandals likely were a group of men in their 20s, operating three at a time. Surveillance images captured one man wearing a jacket and light-colored hoodie.
Supporters have been quick to help volunteers clean up all the damage. The cemetery started a GoFundMe page which has raised more than $4,000.
A $1,000 reward is being offered for information to convict whoever is responsible for the vandalism.
The Associated Press contributed to this report.