Caught on video: Mom, 3 kids rescued after minivan plunges down steep embankment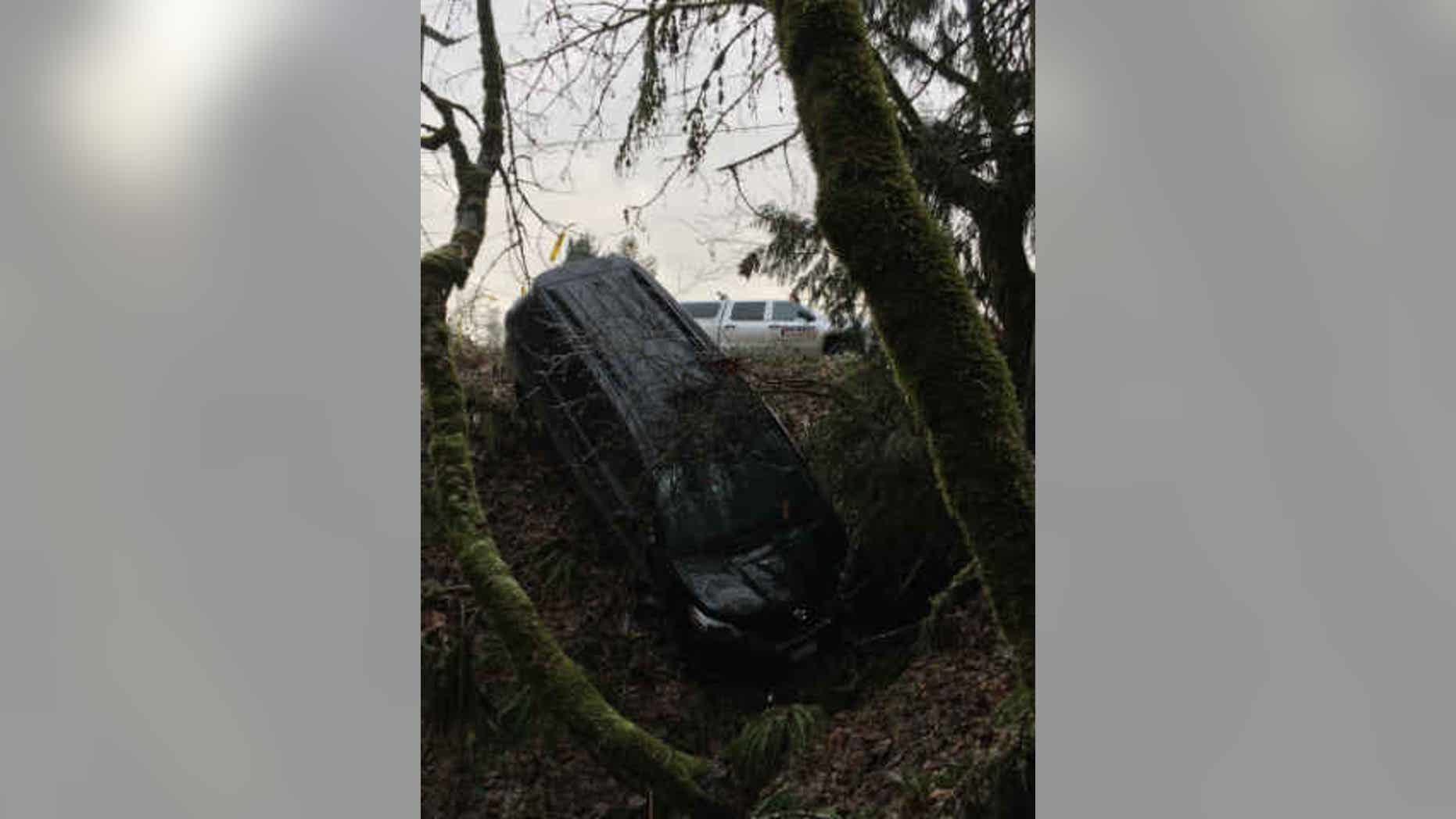 A mom and her young children had to be rescued after icy roads caused them to crash and go down an embankment Monday morning.
On Monday, Kimberlee Robinson and her three children were on their way to a doctors appointment in Ridgefield, Washington.
DANGEROUS BLIZZARD, FLOODING AS NEW STORM HITS CALIFORNIA
"I knew it was icy, but I didn't think it was that bad," Robinson said.
Near the intersection, Robinson said her minivan hit a patch of ice, slid off the road, and into an embankment.
"I was taking it slow but apparently not slow enough and after I went to that corner I started slipping and did everything I thought I was supposed to," Robinson said. "I tapped on the brakes, tried to steer into the skid but we started to slide off."
Crews from Clark County Fire and Rescue quickly arrived on scene and safely pulled the family from the van.