Cat and chicken found huddled together, seeking shelter from Carr Fire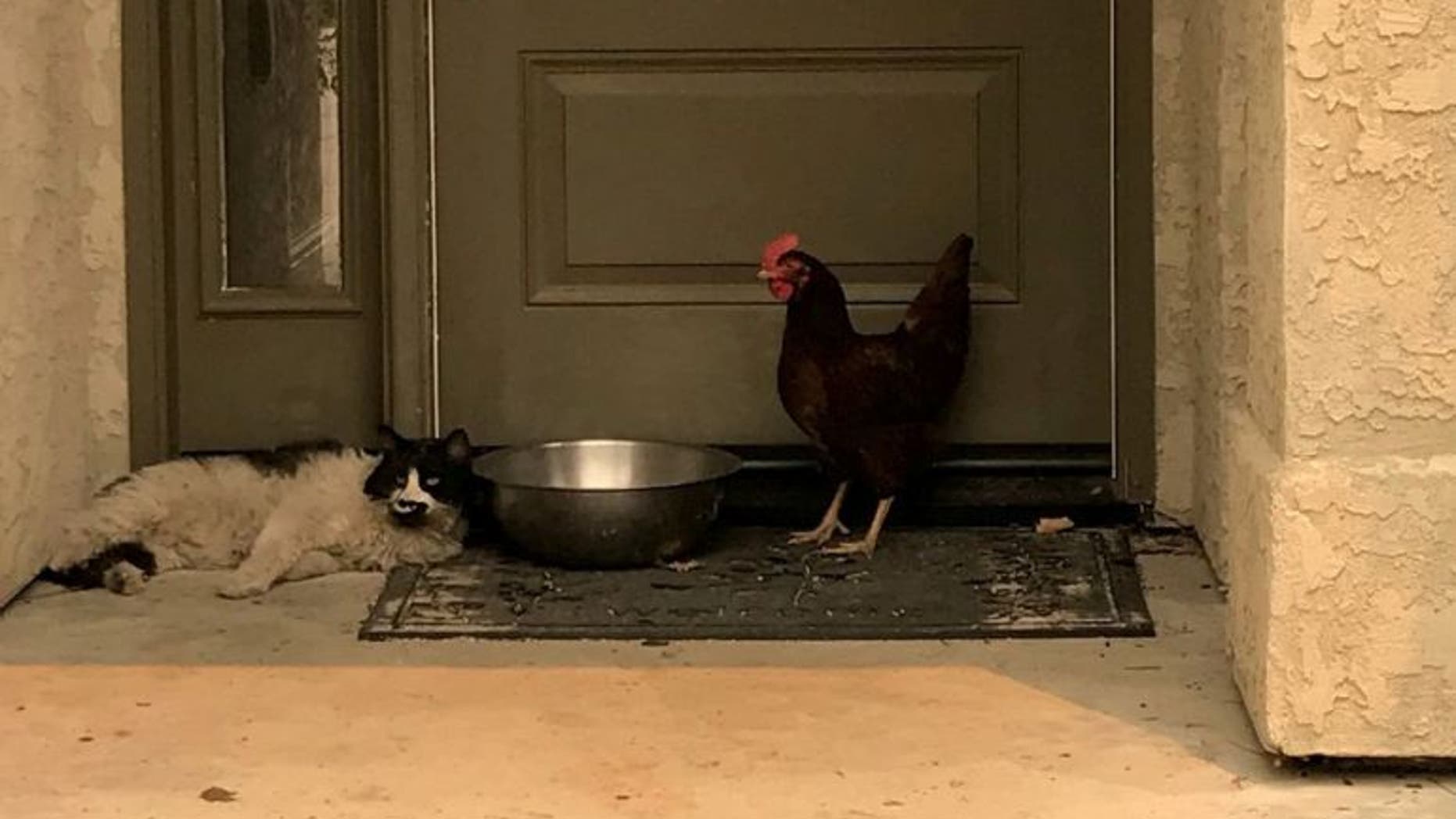 As the Carr Fire continued to rage in Redding, California, destroying more than 1,000 homes, the blaze also managed to create an unlikely friendship -- between a cat and a chicken.
The two animals surprised California firefighters Monday when they were spotted huddling together in a doorway "for safety and support" in Redding as the Carr Fire continued to rage on in the neighborhood.
CALIFORNIA HIGHWAY PATROL OFFICER RESCUES FAWN FROM CARR FIRE, GOES VIRAL
Grass Valley Fire Department said in a news release the cat and chicken were suffering from multiple burns, FOX40 reported. Firefighters gave them water and placed them in a crate to take them to the veterinarian.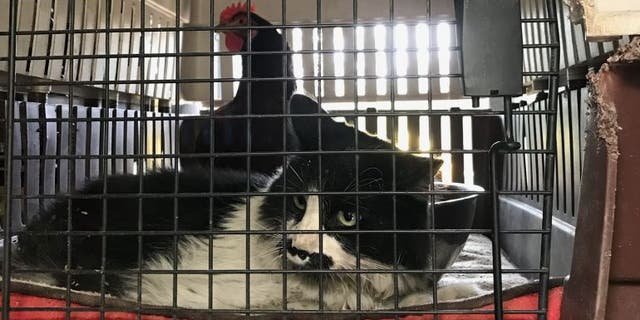 SIXTH CARR FIRE VICTIM ID'D AS CALIFORNIA CONTENDS WITH NEW BLAZES
They made it to safety riding in the same crate. The bird and feline are expected to make full recoveries.
The Carr Fire is now the sixth most destructive fire in the Golden State and has killed at least six people, including two firefighters, since the beginning July 23.