Car crashes into roof of St. Louis home
A car crashes into the roof of a home in the 5900 block of a Lillian after 1pm Sunday. The occupant of the home was at the gym at the time of the crash.
The car was speeding down the road and lost control of the vehicle. The car launched off a hill into the roof of the home. It also appears to have damaged a neighboring home.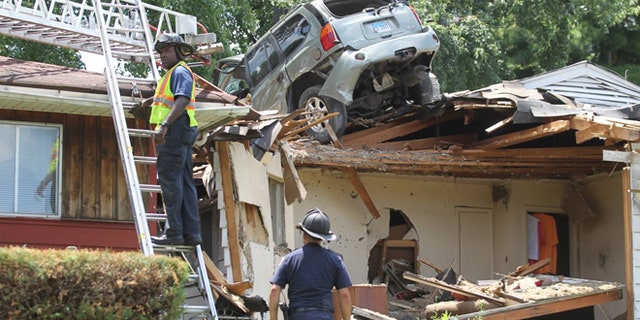 Firefighters say the driver was trapped under the dashboard. He was taken away from the scene by first responders and transported to the hospital.
Firefighters say the driver is alert and talking.  He is in critical condition with lower body injuries.