California's Holy Fire suspect arrested, allegedly warned 'this place will burn'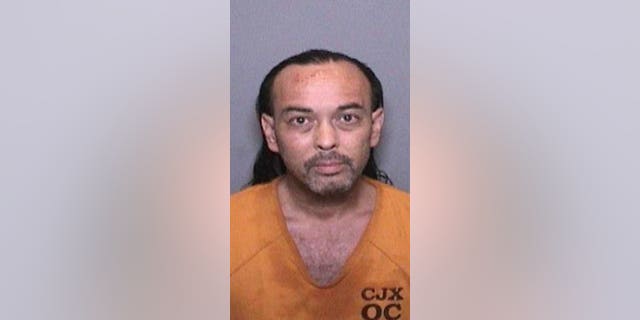 A man arrested in connection with a Southern California wildfire that has burned 12 cabins and led to some evacuations reportedly had warned in an email: "This place will burn."
Officials at the Cleveland National Forest said 51-year-old Forrest Gordon Clark was booked Wednesday on suspicion of two counts of felony arson, and one count each of felony threat to terrorize and misdemeanor resisting arrest.
He was arrested in connection with the so-called Holy Fire, which has burned more than 6 square miles in the Santa Ana Mountains.
Clark, according to The Orange County Register, owns a cabin in the area of the fires, and he sent the email to Volunteer Fire Chief Mike Milligan warning: "this place will burn."
Milligan told The Register that Clark ran through the community screaming last week.
The Register reported that Clark's Facebook page, which was still up and public on Wednesday evening, was teeming with religious imagery, rants about a neighbor, references to marijuana and pictures of Clark's face in which he claimed he has skin cancer.
It's unclear whether he has an attorney.
Clark is being held on a $1 million bail, and is set to appear in court Thursday.
The Associated Press contributed to this report.