California woman finds childhood essay tucked in used Bible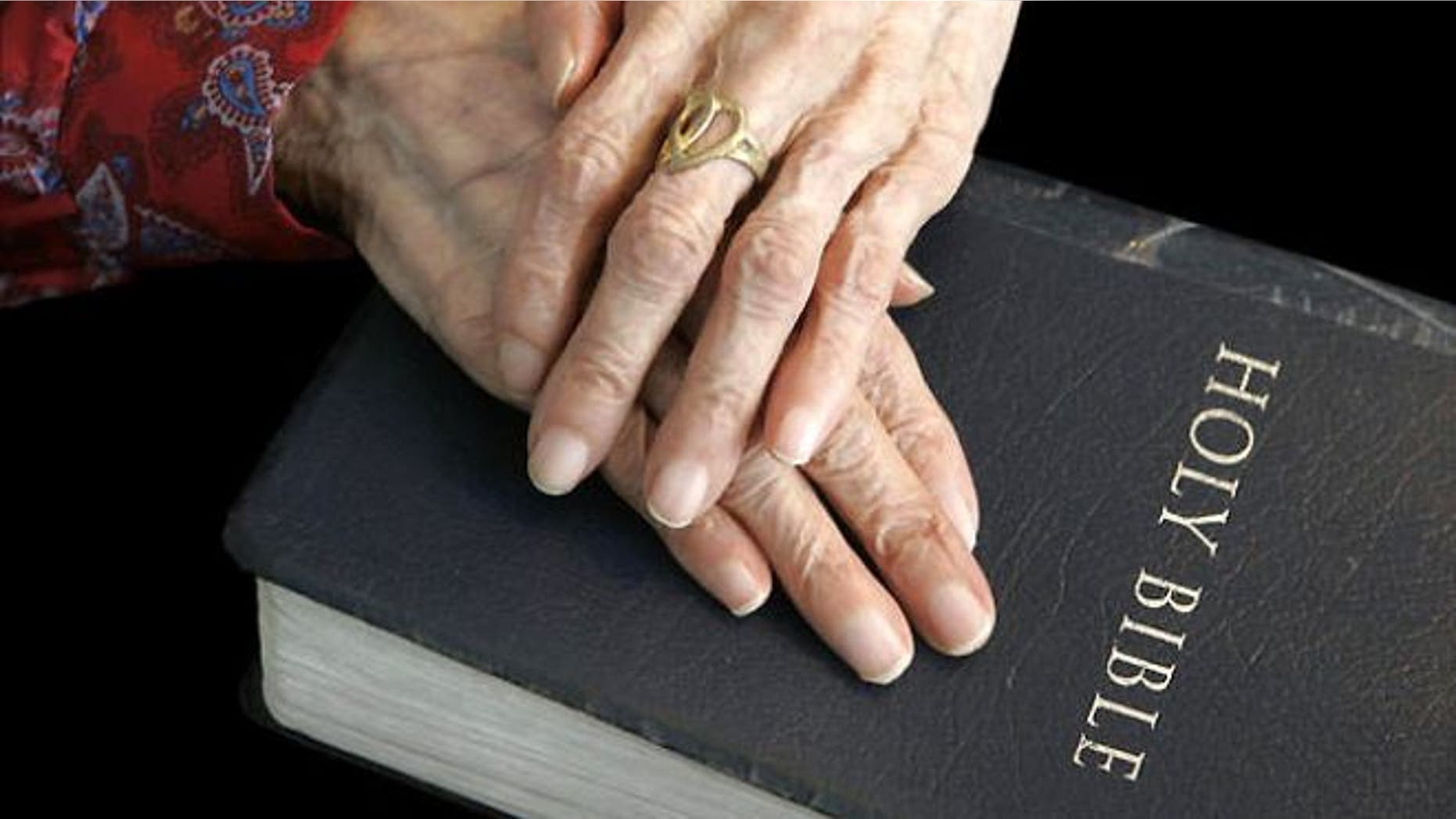 A Southern California woman is on a mission to find out who previously owned a Bible she purchased in a used bookstore after recently finding an essay she had written as a girl tucked inside.
Marion Shurtleff, 75, told KCAL she bought the used Bible from a San Clemente bookstore about five months ago to compare the verses with those in her own Bible.
"I thought a while that I'd like to have another Bible to compare with my Bible that I had to see how the verses changed," she told the station. "I flipped through it. I liked it."
Shurtleff said she noticed a yellowed, folded piece of paper inside but didn't examine it for two months, according to the KCAL report.
Upon closer inspection, she realized the paper was an essay she had written 65 years ago in order to earn a Girl Scouts merit badge in her hometown of Covington, Kentucky.
"And then I opened it up, and instantly I saw my name," Shurtleff told the station. "I recognized my handwriting. I hollered. I started shaking. I cried. I had goose bumps."
The essay, according to the station, read, in part, "Be kind to animals. Do not pick flowers. Don't walk on the grass."
Shurtleff said she contacted the bookstore to obtain information on the previous owner but received no leads.
"How did it get here? I think there's got to be a tie to the person who kept this. Why would they keep it," she told KCAL. "Maybe it was sent to me for a reason. Maybe that person should be in my life."