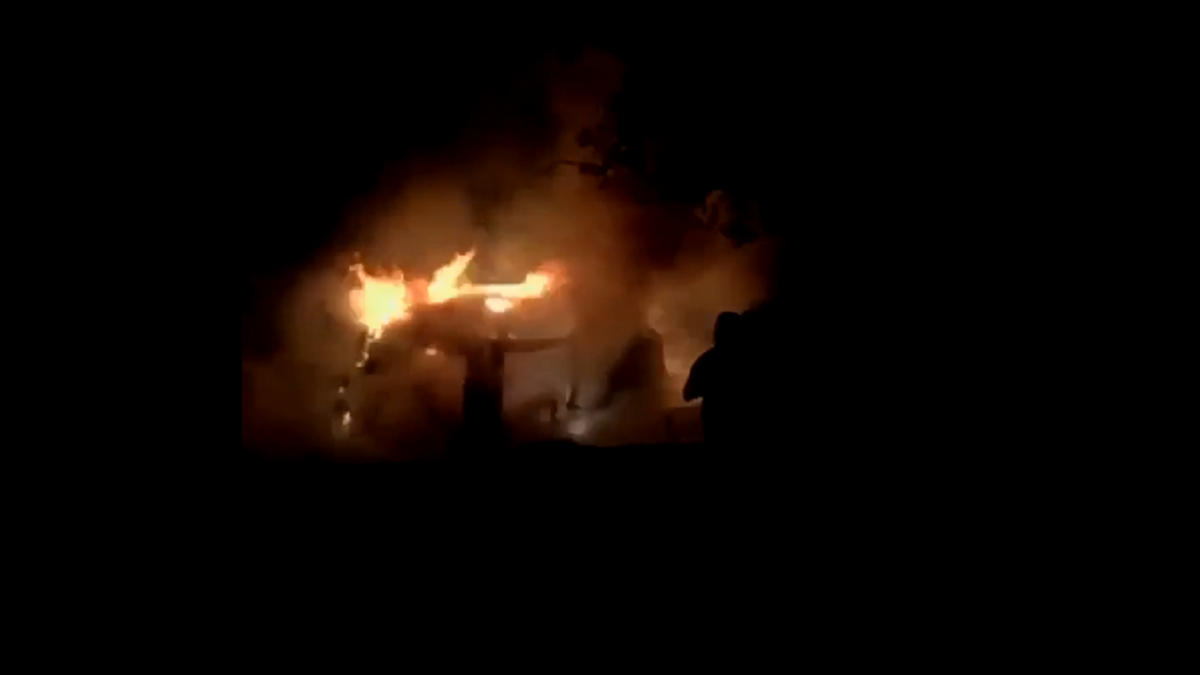 Bystanders, including two teenage boys, were praised as heroes after they pulled two people from a car in California over the weekend as flames engulfed the vehicle.
Alex Schrier and Jeffrey Bounds, both 16, were driving home Friday evening in Cote de Caza in Orange County when they spotted the vehicle on fire, the Orange County Register reported. The car was tipped on its side and flames were shooting out of the hood.
"We didn't see any other cars around so we assumed no one called 911," Schrier told the Orange County Register. "We didn't know if it was going to explode or not."
"As I got closer I could see the flames getting closer and closer to the main part of the car and I heard someone screaming," Bounds added.
The teenage boys attempted to break the car's sunroof with a small rock. An unidentified man then helped break through the glass with a larger rock.
The three good Samaritans pulled the trapped passengers, a man believed to be in his mid-20s and woman in her mid-40s, just moments before the vehicle "started to just blow up."
"Honestly, I've never been more scared," Bounds told the newspaper.
The man and the women were taken to the hospital shortly after. The woman suffered head and shoulder injuries while the man had minor injuries.
It's unclear what caused the car to go up in flames. Orange County Fire Authority tweeted out two videos showing the large blaze.
"All three of them played a role to save those people," OCFA Capt. Steve Concialdi told the Orange County Register. "Alex had to call 911 to get our resources there so the fire doesn't spread and become a bigger problem. And the other two, they did what they should do."