California man who impersonated ICE agent sentenced for unregistered destructive device: report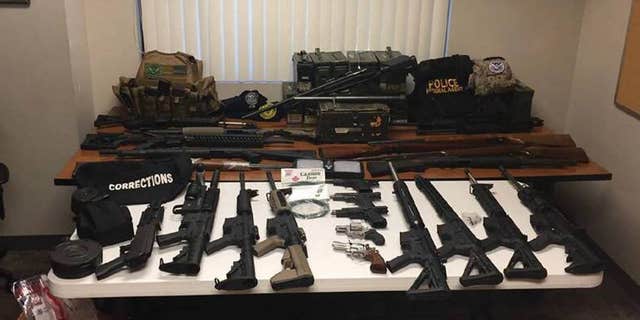 A man in Southern California allegedly pretended to be a federal immigration officer for months before his girlfriend unwittingly spoiled the charade during a routine pull over in October, The Sacramento Bee reported.
Matthew Johnston, 26, of Fontana, pleaded guilty to possessing an unregistered destructive device and was sentenced Monday to two years in federal prison.
In mid-October, an officer pulled over Johnston's girlfriend who accidentally activated red and blue lights in Johnston's car, The Bee reported. She reportedly told the officer that the car belonged to her boyfriend and that he worked for Homeland Security.
The next day, the officer contacted the local ICE office that informed him that Johnston had never worked there, court records said.
The officer spoke with Johnston's girlfriend again and she showed the officer a picture of Johnston's handgun, handcuffs and ICE badge and a Homeland Security ID, court records said.
Authorities said they obtained a search warrant and searched Johnston's residence and discovered 32 firearms, 10,000 rounds of ammunition, cannon fuses, homemade rocket launchers and other destructive devices.
Johnston allegedly told authorities that he devised the scheme "because his ex-wife had insulted him in front of his daughter and told his daughter that he had done nothing with his life," the report said. He allegedly said he pretended to be an ICE agent "to show everyone that he was 'somebody' and had done something with his life."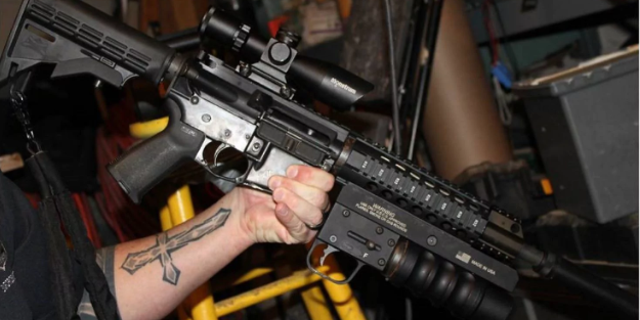 Johnston allegedly said he chose ICE because fewer people are familiar with the agency, the report said.