California man wanted in chainsaw attack on woman caught, police say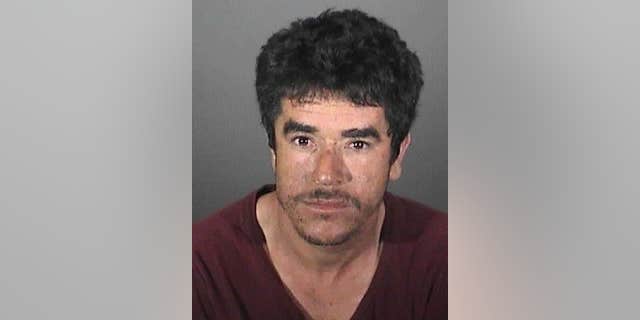 California police announced Thursday the capture of a suspect allegedly connected to a chainsaw attack on a woman a day earlier.
Alejandro Alvarez, 32, was found by authorities in Chula Vista, California, and was "safely taken into custody," the Whittier Police Department said in an update on Facebook.
CALIFORNIA MAN SOUGHT IN CHAINSAW ATTACK ON WOMAN, POLICE SAY
Alvarez was named as a suspect in the violent enounter after officers were called to the scene of "an attempted murder" that arose out of "a domestic violence incident," police said Wednesday.
"When officers arrived they found a female adult suffering from traumatic physical injuries, believed to have been inflicted by a chainsaw," police previously said. The chainsaw was located, police said at the time, but added that Alvarez should be "considered armed and dangerous."
The suspect's wife was the woman injured during the encounter, which took place while the couple's children were nearby, KABC reported, citing investigators.
ARKANSAS DAD, 19, TRIED USING EXTENSION CORD SHOCK TO REVIVE BABY AFTER SMOTHERING HER, REPORT SAYS
Alvarez was thought to be in a "stolen" Mercury Mountaineer SUV with California plates and police said Thursday that when authorities located him, he was "still in possession of the stolen vehicle."
The suspect is expected to be brought to Whittier City Jail, police said, "where he will be booked on charges of attempted murder, child endangerment, hit & run and grand theft auto."