California man arrested after boy, 2, fatally shoots himself in head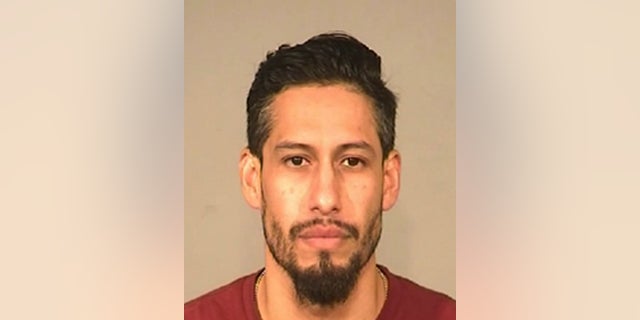 A California man was arrested and charged this week in connection to the death of a 2-year-old boy who allegedly shot himself in the head with an unsecured gun.
Oscar Ramos, 35, was arrested Monday, Fresno Police Chief Jerry Dyer told The Fresno Bee. Ramos was charged with criminal storage of a firearm in the first degree, according to inmate records. He is being held on $30,000 bail.
On Saturday, Ramos allegedly left a loaded gun unsecured inside his Fresno home, leading a toddler, identified as Jace Alexander, to accidentally shoot himself in the head. Jace was rushed to a local hospital but later died of his injury.
MICHIGAN POLICE DOG TO RECEIVE DONATED BULLET, STAB PREVENTATIVE VEST IN HONOR OF FALLEN OFFICER
Ramos was not related to the boy but shared the home with the child's father, Jonathan, who was not there at the time.
In the past, the boy's father reportedly warned Ramos not to leave the gun unsecured. Dyer said Ramos "took full responsibility" for the incident.
The gun was last registered to a person in Van Nuys, according to the publication. It's not yet clear how Ramos came into possession of the firearm, though investigators said he does not appear to be prohibited from owning one.
"This was a death that was completely avoidable," the police chief said at a news conference, according to The Fresno Bee. "It's a responsibility to our children to store [firearms] in a safe and secure manner."
COLD CASE SOLVED AFTER 32 YEARS WHEN MURDER SUSPECT TURNS SELF IN
California law requires guns to be stored in a locked location, with failure to do so punishable by up to three years in prison.
It was not immediately clear if Ramos has an attorney.
The Associated Press contributed to this report.