Mississippi bus crash leaves 2 dead, dozens wounded, authorities say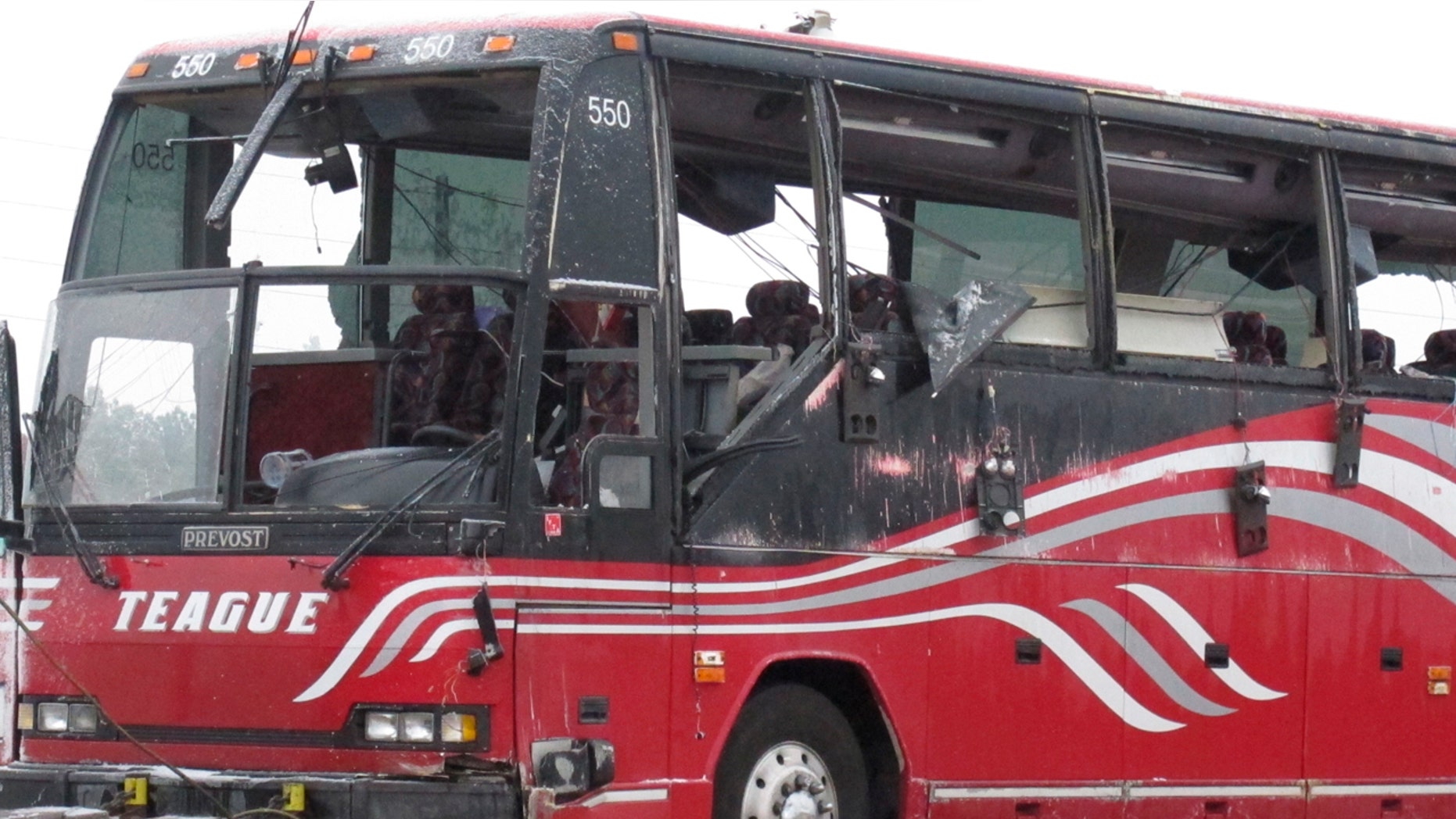 Two people were killed and dozens more injured after a tour bus headed towards a casino in Mississippi upended Wednesday amid icy conditions, authorities said.
The bus, which originated in Huntsville, Alabama, reportedly traveled over an icy overpass on Interstate 269 in Byhalia. The driver then lost control of the vehicle and it flipped onto its side, Mississippi Highway Patrol spokesman Capt. Johnny Poulos said, according to The Associated Press.
The deceased individuals were identified as Betty Russell, 70, and Cynthia Hardin, 61, DeSoto County Coroner Joshua Pounders said.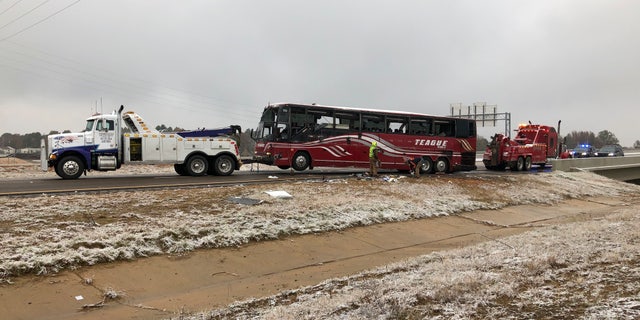 In addition to those who were killed, 44 people aboard the overturned bus were injured and transported to hospitals, authorities told The Associated Press. At least three people were reportedly in serious condition.
Byhalia is located roughly 35 miles southeast of downtown Memphis, Tennessee.
It wasn't immediately clear what speed the bus was being driven before the crash happened, which occurred around 12:35 p.m., Poulos said. As a result of ice on the highway, no tire marks were left behind for investigators, he said.
"We can't really tell what the vehicle did," Poulos said.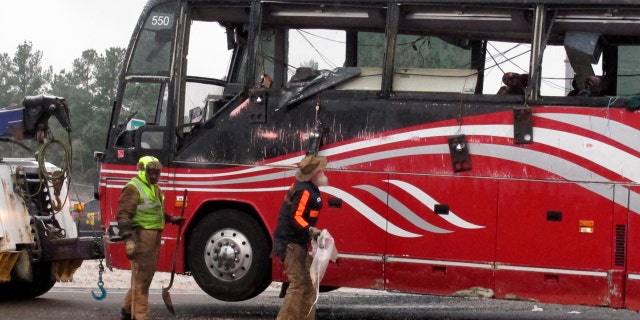 Parts of Mississippi, as well as other nearby states, were affected with snow and ice in a pre-winter storm on Wednesday, according to the National Weather Service.
Teague VIP Express, the company that operated the bus, took to Facebook after the crash to express condolences.
"Our hearts and prayers go out to victims of this tragedy. Please keep everyone involved and families in your prayers," the post said.
The Associated Press contributed to this report.