Broward deputies union votes 'no confidence' in Sheriff Israel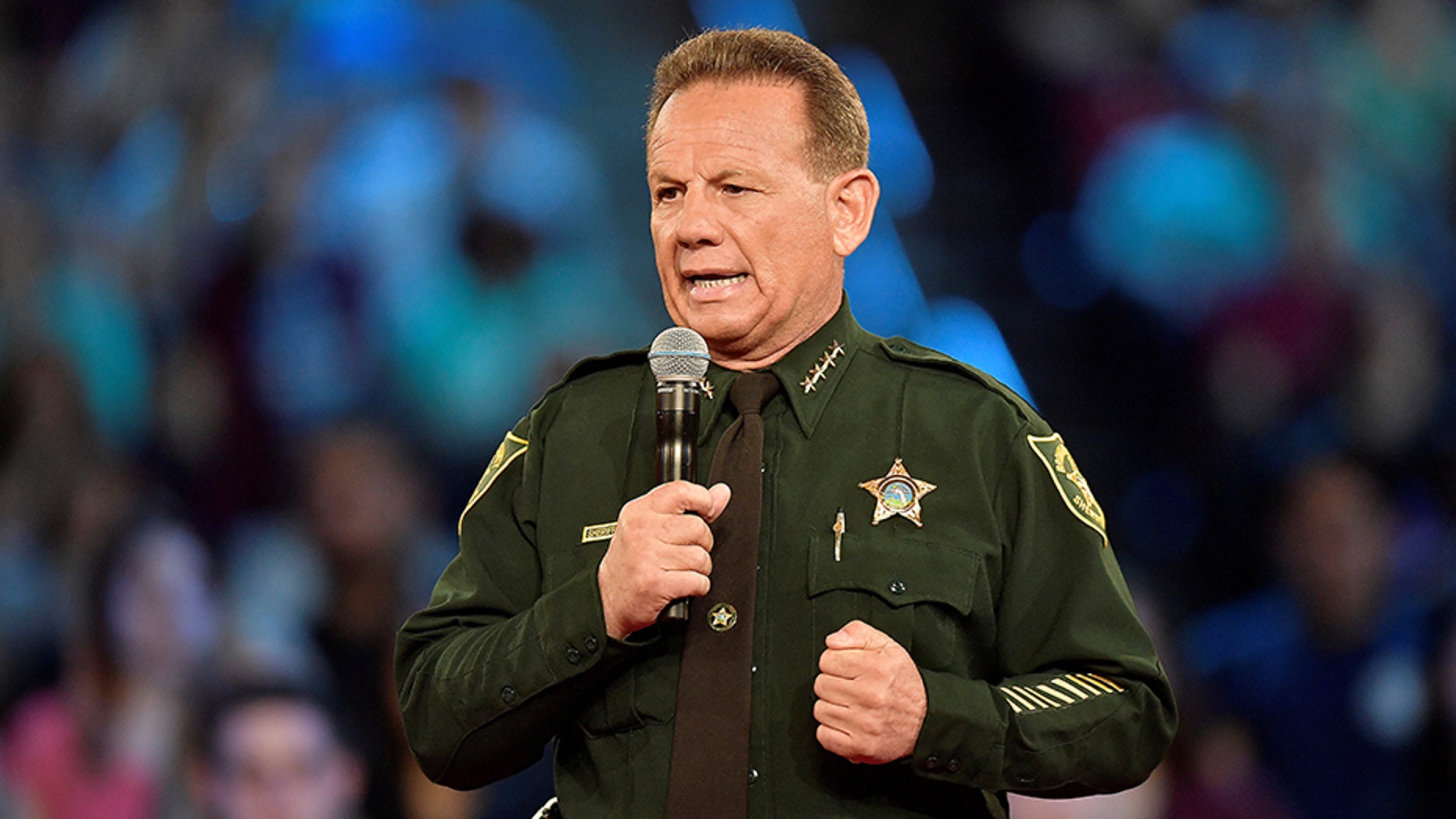 A union of deputies in Florida on Thursday announced it has "no confidence" in Broward County Sheriff Scott Israel.
The Broward Sheriff's Office Deputies Association said a symbolic vote among its members, initiated last week, indicated 534 of 628 officers in the union voted they had no confidence in the sheriff.
FLORIDA SHERIFF HAS HEATED STANDOFF WITH REPORTER WHILE TRYING TO AVOID MEDIA IN WAKE OF PARKLAND SHOOTING
The association, a chapter of the International Union of Police Associations, cited the national criticism surrounding Israel and his office following the mass shooting at Marjory Stoneman Douglas High School on Feb. 14.
Israel, in response to the announcement of a vote, said union boss Jeff Bell was trying "to use the Parkland tragedy as a bargaining tactic to extort a 6.5 percent raise" from the sheriff's office, according to the Sun-Sentinel.
Bell told the newspaper that "amazing leadership starts from the top, and there is no amazing leadership here," adding that members of the union "have displayed great courage to come out and vote under threat of retaliation and reprisal from the sheriff."
The sheriff has stood by his leadership of the policing agency and its response to the school shooting, which left 17 people dead.
Bell said the association's next step is to present the vote to Florida Gov. Rick Scott — who rejected calls from some state legislators to suspend Israel after the shooting — and to ask him to "please make change and replace the sheriff with somebody who is capable of amazing leadership."
BROWARD SHERIFF'S DEPUTIES TOOK COVER BEHIND CARS, TREE WITH PARKLAND SHOOTER BELIEVED IN SCHOOL, REPORT SAYS
Anthony Borges, a student who was shot five times while shielding classmates during the massacre but survived, criticized Israel, along with Superintendent Robert Runcie, earlier this month for the attack, saying they "failed us students, teachers and parents alike on so many levels."
A recent police report from the Coral Springs Police Department alleged that one Broward County deputy was "taking cover behind a tree" during the shooting, while others took up "exterior positions behind their vehicles" parked outside the school.
Surveillence footage taken at Stoneman Douglas the day of the incident shows Deputy Scot Peterson, the school's resource officer, never going into the building during the shooting and was heard on radio telling other officers to "stay at least 500 feet away" from the building.
Israel condemned Peterson's actions and requested an internal affairs investigation.