Brooklyn dog found in plastic bag with mouth taped shut survives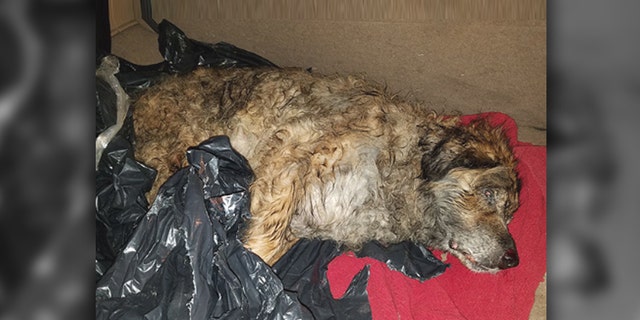 An old dog who was discovered in Brooklyn tied up in a garbage bag with his mouth taped shut is expected to make a full recovery.
Saint Vincent, believed to be a shepherd mix around 10 years old, was rescued Tuesday after someone found him wrapped in garbage bags next to a garbage can and contacted authorities, according to the New York Post.
"He was deliberately put there to die," Carla Mohan, of the animal rescue organization New York Bully Crew, told 1010 WINS. "He was left there to suffocate."
The dog, reported to be "docile and friendly," wasn't only recently abused, a veterinarian told WABC — he was subjected to a life of it.
"This didn't happen overnight or over the course of a couple of days, this is sustained neglect and abuse, just basically leaving him lying in his own urine and feces to the point that he's developed massive infections," Dr. Levitzke said.
Although Saint Vincent seems to be doing alright after his rescue, when he was found abandoned in the bag, "he was barely breathing."
"For anyone to just tape this dog's muzzle shut… they're monsters."
"He was bleeding from the nose, like I said, his mouth was taped up," Mohan told WABC. "He was covered in urine. He has complete urine scalds all over his body."
Doctors believe Saint Vincent could've been stuck with mouth taped shut in the garbage bag for a week.
"He's been laying down for a long time so he has sores on his body, he has urine scald," Dr. Philip Fico, of the Veterinary Emergency & Referral Group where St. Vincent is being treated, told 1010. "We're addressing those wounds, we've shaved down the hair taking care of the skin and things that have broken down from the urine."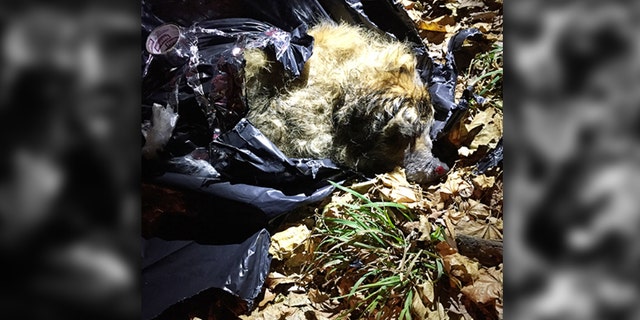 Craig Fields, also of the New York Bully Crew, told the New York Post Saint Vincent's treatment was "just straight abuse. I can't even wrap my head around it, how anyone could do this to a dog. For anyone to just tape this dog's muzzle shut… they're monsters. There's a monster out there right now that did this."
But despite what he's gone through, Dr. Fico says Saint Vincent is "doing OK. He's hanging in there." However, Fields told the Post the dog has tumors and is undergoing medical tests to determine why his back legs aren't working.
"It's a heartbreaking story to see things like this and I wish we could say that it's the first time. You just wonder how someone can do something like that," Dr. Fico said. "He had to have been so scared to sit there and have someone do that to him."
INSTAGRAM COMBATS ANIMAL CRUELTY WITH NEW SELFIE WARNING SYSTEM
Rescuers hope those responsible for Saint Vincent's abuse are recognized or admit to their crimes "so there can be some justice," Dr. Levitzke said.
The New York Bully Crew hopes to "erase the horrific thing that just happened to him so that is not his last memory," according to Mohan. "He deserves better. He deserves more. He deserves unconditional love."
The Crew also plans to find a loving family for the dog once he's medically cleared.
A reward of $4,500 for anyone with information leading to an arrest of whoever abused Saint Vincent is being offered by authorities.