Bradley University professor, husband believed murdered; son among 2 in custody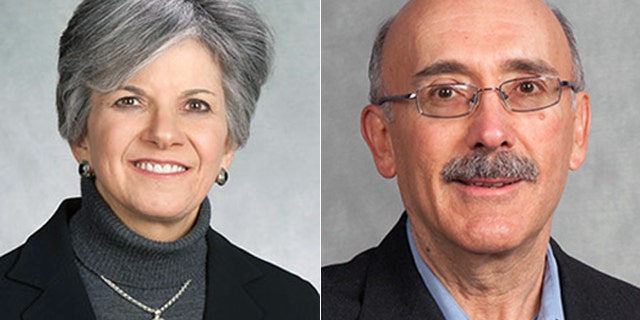 Investigators in Illinois said Monday evening that they believe a missing Bradley University professor and her husband were murdered -- and the couple's son has been arrested along with another man.
Peoria County Sheriff Brian Asbell told reporters that Jose Ramirez, 21, is accused of first-degree murder while 20-year-old Matthew Roberts is accused of obstruction of justice and concealment of a homicidal death.
Ramirez's parents, Susan Brill De Ramirez and Antonio Ramirez Barron, were last seen Thursday but were not reported missing until Sunday night. Officers found blood at the couple's Princeville, Ill. home, leading them to suspect foul play. The sheriff said some items were missing from the home, but the couple's cars were still there.
Asbell said he believed that the couple was killed sometime Friday morning. The Peoria Journal-Star, citing a law enforcement source, reported that Jose Ramirez confessed to killing his parents and dropping their bodies from a bridge somewhere in neighboring Henry County. The bodies have not been found.
MAN CHARGED WITH BURGLARIZING JAYME CLOSS' HOME WEEKS AFTER SHE VANISHED
The Journal-Star also reported that Jose Ramirez tried to stage a burglary at his parents' home in a bid to throw off police and was known for causing "discipline problems" with his parents.
Susan Brill De Ramirez, 63, is an English professor and graduate studies coordinator at Bradley, which has approximately 5,400 undergraduate and graduate students. Antonio Ramirez Barron, also 63, is a technology support specialist in the university's IT department.