Boy dies in fire at site where 9 died in blaze 6 decades ago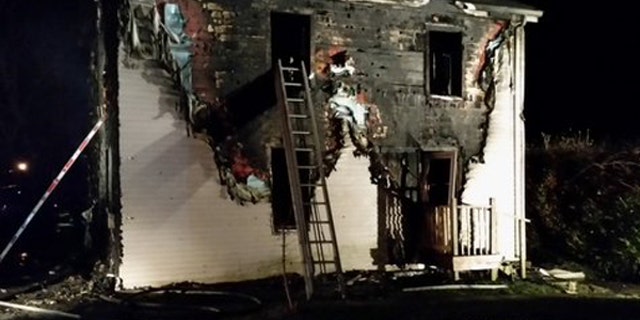 Authorities say a 4-year-old boy has died in a blaze at a Massachusetts home that was the site of a fire that killed nine people more than 60 years ago.
Fire officials say they were called to the home in Westport on Saturday night and battled the fire on both floors. A firefighter found the child dead in in his second-floor bedroom.
The Westport Fire Department's Facebook page linked to a crowdfunding website that said the boy's mother and 7-year-old sister were severely burned.
A firefighter was treated for smoke inhalation.
The cause of the blaze is being investigated.
The home was the site of a fire that killed nine family members in November 1952. The local firefighters union says those killed were eight children and one adult.