Boy, 8, rescued from frozen Utah pond is awake, doing well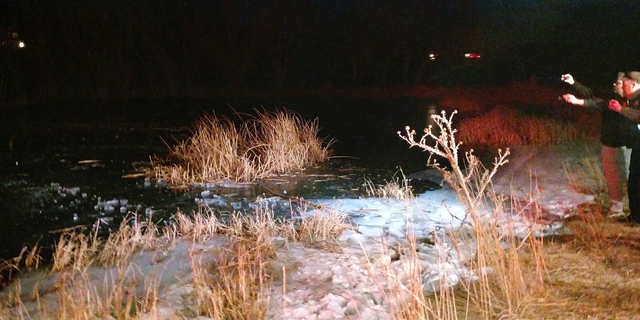 NEW HARMONY, Utah – Authorities say an 8-year-old Utah boy who was rescued after falling through the ice on a frozen pond on Christmas is awake and doing well.
The Washington County Sheriff's Office said Wednesday afternoon that the little boy, identified only by his first name Jason, is coherent and has been responding to questions from staff at a Salt Lake City hospital.
Lt. David Crouse said the family is thankful for prayers they've received and have described the rescue as "a Christmas miracle."
Washington County sheriff's Sgt. Aaron Thompson rescued the boy by punching and stomping his way through the ice. Thompson says rescuers believed the boy was in the cold water for about 30 minutes.
The boy fell through the ice in the town of New Harmony, in southwestern Utah.