Body found in conference room at Apple headquarters in Cupertino, Calif.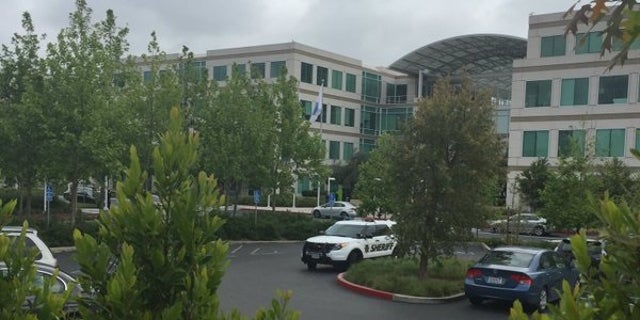 NEWYou can now listen to Fox News articles!
Investigators rushed to Apple's headquarters in Cupertino, Calif. after a body turned up in a conference room Wednesday, local media report.
The Santa Clara County Sheriff's Office confirmed the man's death to Fox 2 without naming him. TMZ reports the man committed suicide, and was an Apple employee.
Officials waved off county firefighters who were called to the scene, KNBC adds. Sheriff's investigators say they weren't looking for a suspect, and that nobody else was in danger.
Apple is reported to have more than 10,000 employees in Cupertino, and tens of thousands more around the world.