Body found in Charles River identified as missing Boston student Jonathan Dailey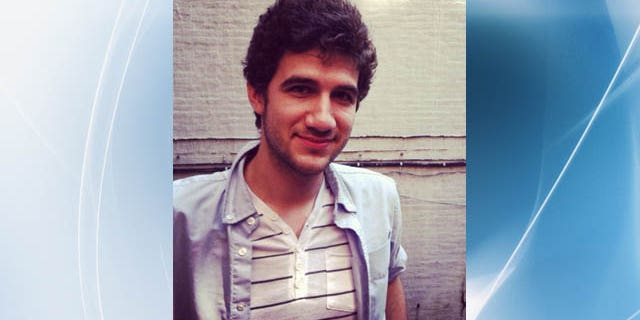 NEWYou can now listen to Fox News articles!
A body found Tuesday in the Charles River in Boston is that of an architecture graduate student from North Carolina missing for about a week, authorities said.
A law enforcement source told the Boston Globe that the body of 23-year-old Jonathan Dailey was found bound with chains and weighted down with a cinder block in the river. A spokesman with the Suffolk District Attorney's office declined to comment on the report, telling FoxNews.com that "We don't discuss the evidence discovered at the scene."
The district attorney's office said the remains were identified from dental records as being Dailey, a Charlotte native who had been studying at Boston Architectural College.
Jake Wark, spokesman for District Attorney Daniel Conley, said Dailey's death remains under investigation and the cause has not been determined.
"Right now it's a death investigation," Wark told FoxNews.com. "We have to keep an open mind when we approach a case like this."
The body was seen in the river at about 7:30 a.m. by a Boston University rowing coach who notified police. Wark said Dailey's body appeared to be in the water for several days.
Dailey's roommate and longtime friend Miles Smith, 23, has said he last saw Dailey at their apartment in Boston's Allston neighborhood on Oct. 2, after Dailey returned from work at an American Apparel clothing store.
Members of Dailey's family had come to Boston to help search for him.
Dailey and Smith had undergraduate architecture degrees from Appalachian State University, and were taking a semester off from their second year in graduate school, according to the Boston Globe.
The body of a 62-year-old unidentified man was found in the river on Monday. Wark said, "We don't believe that there's any link between those two recovery efforts."
Click for more from MyFoxBoston.com
The Associated Press contributed to this report.