Bishop Eddie Long dead at age 63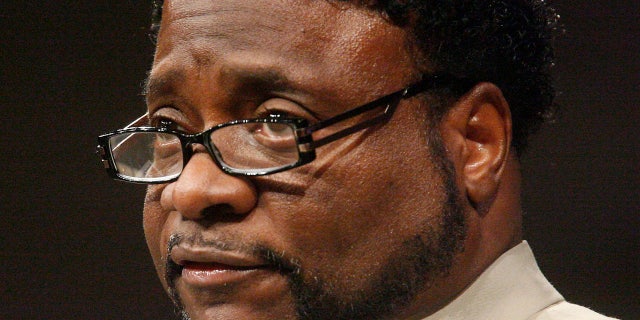 Bishop Eddie Long of New Birth Missionary Baptist Church in Lithonia passed away early Sunday morning after battling an aggressive form of cancer, according to a statement from the church. He was 63 years old.
Long acknowledged he was facing a "health challenge" in September 2016, but he did not say what was wrong.
The senior pastor released a YouTube video addressing his dramatic weight loss. In the video he said he was working to rebuild muscle tone after switching to an all-vegetable diet.
The video, intended for supporters, went viral and ended up on Youtube, with the popular church leader insisting he would live to be 100 or older on his new vegan life style.
During his final sermon on New Year's Eve, Bishop Long told the church that God was already working in our favor and what we have been praying for was already manifested, the statement said.
Long has been senior pastor at New Birth Missionary Baptist since 1987. The church said it grew from 300 members to more than 25,000 under Long's leadership and became one of the nation's largest congregations.
Four young men filed lawsuits in 2010 accusing him of sexual misconduct, bringing notoriety to his church that reached far beyond its home base in Lithonia, Georgia. The lawsuits were resolved the following year.
Long is survived by his wife, Vanessa Long, four children, Eric, Edward, Jared and Taylor, and three grandchildren.
Click for more from FOX5Atlanta.com.