Bernie Sanders supporter protesting right-wing rally with American flag beaten up by Antifa, video shows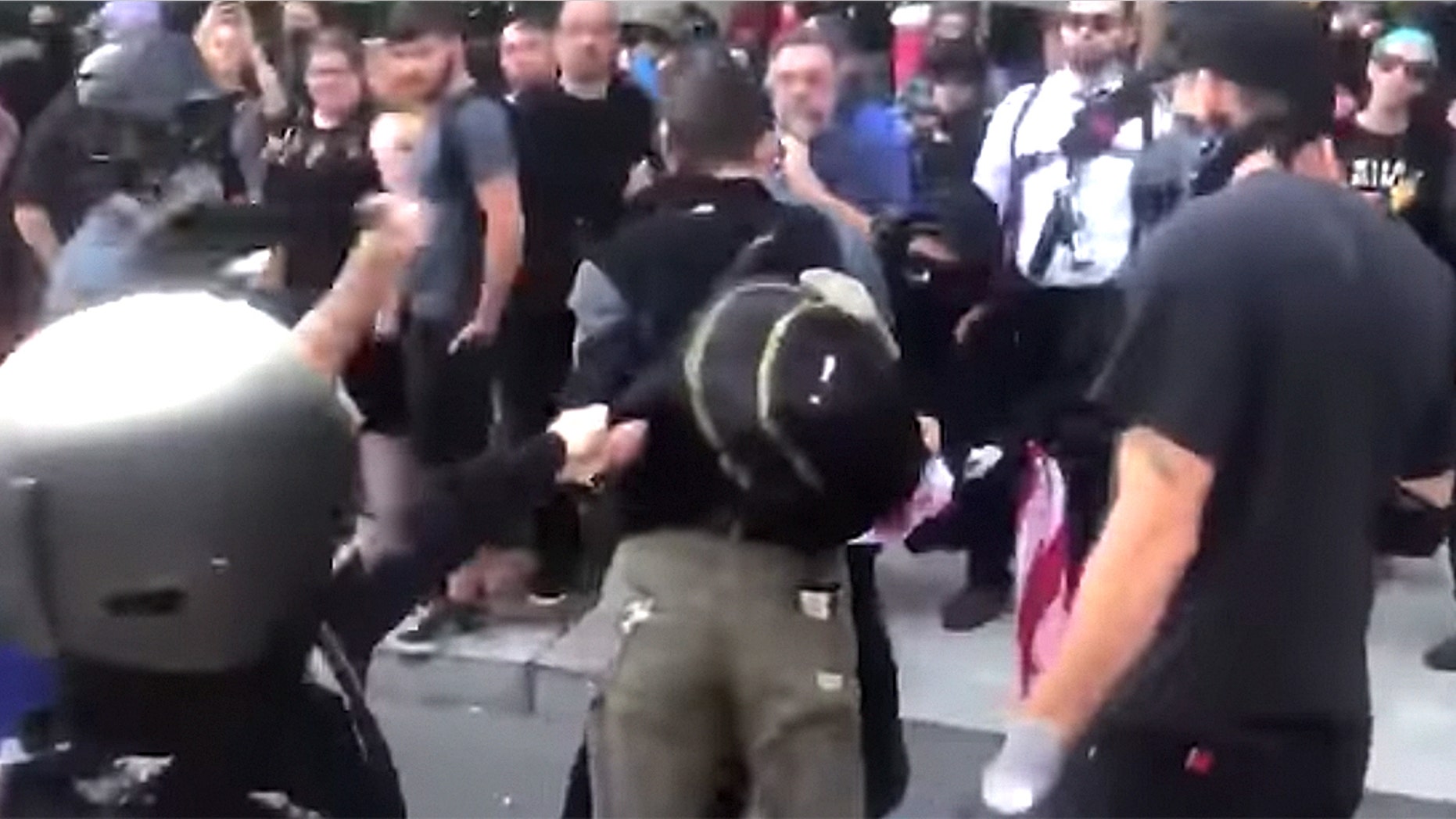 A registered Democrat and Bernie Sanders supporter protesting a right-wing rally in Oregon earlier this month says he was viciously beaten by militant members of his own movement because he possessed a "fascist symbol" -- an American flag.
Paul Welch told The Oregonian/Oregon Live he took the flag with him when he went to Portland Aug. 4 to oppose a right-wing rally being held at the Tom McCall Waterfront Park. Though the American flag is more commonly associated with the conservative movement, Welch, an Oregon man who voted for Sanders during the 2016 Democratic presidential primary, said he wanted to "take it back."
"The right, and certainly a lot of smaller groups like Patriot Prayer, might rush to things like the flag and try to take it up as, 'This is our symbol exclusively,'" Welch told The Oregonian/Oregon Live. "Part of my thinking was to take it back."
Aside from some odd looks, Welch said he didn't encounter any problems when he joined the hundreds of counter-protesters who gathered at City Hall that day. The trouble started when the group began marching toward the park.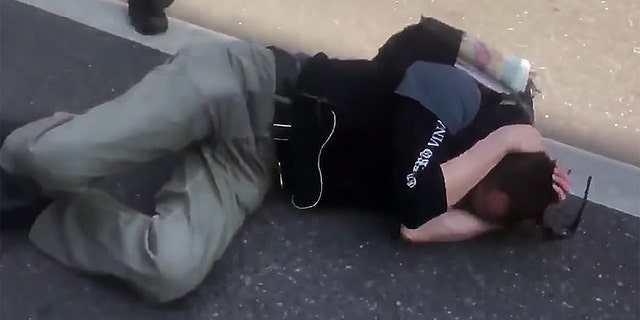 He said two people dressed in black and covering their faces approached him and demanded he give them the "fascist symbol" he was carrying. When he refused, the Antifa duo tried to rip the flag from his hands.
Another masked counter-protester then approached Welch and began striking him from behind with an unidentified weapon concealed in black fabric.
Welch, 38, was struck on the back of the head and collapsed to the ground.
"My bones turned to Jell-O and I just went down," Welch recalled. "I remember thinking there was a very good chance that I could be beaten to death."
WARNING: GRAPHIC IMAGES
Video of the incident, which has been viewed thousands of times, shows the person with the weapon walking away. But another counter-protester, holding a shield, moves in, stands above Welch and then jabs him with a makeshift weapon.
A group of volunteer street medics rushed to Welch's aid and took him to an urgent care clinic in the city. Doctors needed four staples to close a 3-inch gash on the back of Welch's head and he spent at least two days recovering from a concussion.
Welch filed a police report and Sgt. Chris Burley, a Portland police spokesman, confirmed to The Oregonian/Oregon Live that authorities are investigating the incident.
Welch said he felt conflicted and disappointed because he had gone to the rally to show "a liberal, free Portland – or any major city, really – is much more American and much more numerous and strong than any of these interloping groups."
"It strikes me as the worst sort of political theater," Welch said of what happened to him. "It's kind of like you're playing into your opponent's hand when you do that sort of thing. That's not what I was there for."
Effie Baum, a spokesperson with Popular Mobilization, a group that helped organize the counter-protest at City Hall, declined to comment.
At least three people were hospitalized after clashes between right-wing demonstrators and Antifa protesters. Anger after the fact was largely directed at Portland police, who used "less-lethal" riot-control weapons.