Battle for the Badger State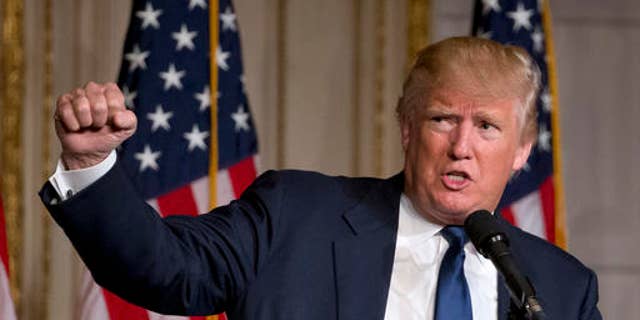 Busy day on the campaign trail with less than a week before the crucial Wisconsin primary.
Top GOP leaders in Wisconsin have united against Donald Trump including an endorsement by Scott Walker of Ted Cruz. Here's how the WSJ puts it today:
Donald Trump arrived in Wisconsin and made it abundantly clear that he's running against Scott Walker in this state's looming presidential primary, saying Wisconsin "is doing very poorly," is "losing jobs all over the place" and is mired in "vitriol" over the governor, the Milwaukee Journal Sentinel reports."Trump is trying to win the Wisconsin primary while repudiating his party's most influential figures here. He bragged Tuesday about crushing Walker's presidential bid. He accused him of sowing discord and starving the schools because he refused to raise taxes."
Last night, Trump seemed to back away from his pledge to support whoever the final GOP nominee is for President. Ted Cruz also backed away from his pledge to support Trump if he's the nominee. Kasich has also refused to pledge to support Trump.
Trump stood by his beleaguered campaign manager Corey Lewandowski all day yesterday despite battery charges being filed against him in a Florida court. Breitbart reporter Michelle Fields accused Lewandowski of assaulting her at a Trump event. Trump seemed to suggest Fields assaulted him, and refused to criticize Lewandowski despite videotape that appears to show a tussle between the reporter and the campaign manager.
It dominated a Town Hall on CNN last night with all three candidates for the GOP weighing in on it.
New Quinnipiac polling suggests Trump is a lightning rod for voters. Here's how the polling company put it:
The Trump name has a measurable impact on American voter attitudes, according to a Quinnipiac University National poll released today. Voters are divided on many of Donald Trump's statements, such as his call to "take out" the families of terrorists, and the polarization increases when Trump's name is attached to these statements.
"Even on Donald Trump's most infamous quotes, attaching him to the statement affects voters' opinions. Simply reminding voters that these are Trump's policies and statements increases positive effects among his supporters and negative effects among non-supporters."
1100ET - Cruz "Women for Cruz" Rollout w. Heidi Cruz, Eleanor Cruz, and Carly Fiorina, Sheraton, 706 John Nolen Drive, Madison, WI...FNC LiveU
1100ET - Trump town hall, St. Norbert College, Walter Theatre, 315 3rd St, De Pere, WI...Pool live
1100ET - Sanders town hall, Carthage College, N. E. Tarble Athletic and Recreation Center, Kenosha, WI...FNC LiveU
1130ET- HRC Organizing Event, Apollo Theater, 253 W 125th St, Harlem, New York...POOL LIVE
President Obama will hold an Easter Prayer Breakfast this morning at the White House where he speaks live.
0955EDT - POTUS hosts and makes remarks at Easter Prayer Breakfast in the State Dining Room (POOL LIVE)
A judge ruled that a conservative legal group can get access to more State Department records in their hunt for evidence in the Hillary Clinton email story.
Belgium is reeling after the coordinated terror attacks last week that left 32 dead and 270 injured. Politicians and police fighting with each other as debate rages over security failures in the small country. The Brussels airport remains closed. The manhunt for one of the suspects in the bombing at the airport continues with officials there initially misidentifying one of the main suspects. The "man in the hat" still wanted and unidentified.
Dutch officials carried out a raid in Rotterdam overnight that didn't turn up anything. Holland detained a 32 year old French man after French officials asked The Netherlands to arrest him on suspicion of planning a terror attack. Incredibly the New York Times today reporting that New York authorities warned European officials about two of the terrorists in the attack on March 17th.
The United Kingdom which was already considering exiting the EU is more likely to do so after a series of attacks. Pro-exit groups are using the attacks as further evidence that British security is compromised because of lax EU terror rules.
France's President has abandoned plans to strip French citizenship from convicted terrorists after push back from lawmakers.
In the U.S. a new Reuters/IPSOS poll suggests nearly two-thirds of Americans believe terror suspects should be tortured.
A court in Cyprus ordered the man who hijacked an EgyptAir plane yesterday held for eight days. A family drama may have been the motive in the hijacking. All passengers and crew were able to safely get off the plane. One hostage even managed to take a selfie with the hijacker who was wearing a fake explosive belt.
The Pentagon is beefing up the U.S. military presence in Eastern Europe in the face of Russian aggression.
Comments from Fed chief Janet Yellen gave stocks a boost yesterday, and likely today. She seemed to suggest interest rates would remain low as economic trends are not improving.
China has entered a new era of lower growth says its leaders.
Boeing is cutting at least 4,500 jobs.
Foxconn the computer parts maker is buying Sharp electronics for more than two and a half billion dollars.
For more news, follow me on Twitter: @ClintPHenderson