Banished veteran gets new shot at American Dream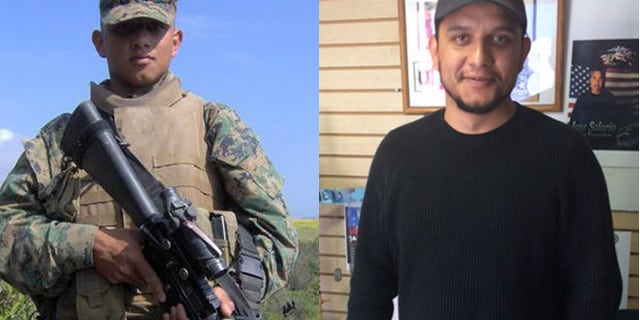 NEWYou can now listen to Fox News articles!
Daniel Torres is finally a citizen of the land he once served as a U.S. Marine while living a lie, and this time he has a chance to make things right.
Five years ago, Torres was ready to ship out to Afghanistan for his second tour when his military superiors learned he'd lied about his immigration status in order to enlist. Instead of deploying, he was deported. The 30-year-old has been living in Mexico ever since, with a network of exiled U.S. veterans. But Torres, who told his story of banishment to FoxNews.com earlier this year, recently learned his status has been unexpectedly changed, to naturalized citizen.
"It is all still very surreal for me," Torres, who came to America from Mexico with his family as a teen and enlisted in the Marine Corps in 2007 using falsified documents, told FoxNews.com. "I haven't seen my family in five years, and now I will be able to spend the summer with them and see my Marines – we definitely have to have a reunion for that."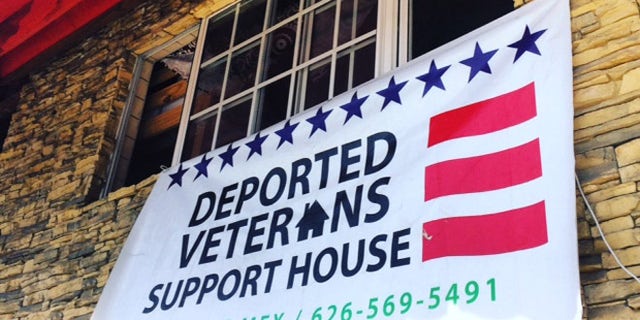 Torres' new standing came courtesy of a special provision of the Immigration and Nationality Act, which allows people who serve in the U.S military during a time of conflict and who deploy overseas to be entitled to citizenship regardless of legal status in the country or place of residence. It's exactly the kind of loophole Torres could find himself specializing in as a lawyer, the career he now hopes to fashion.
Torres' long nightmare began in 2011, as he was preparing to go to Afghanistan. He lost his wallet, and in the process of trying to re-establish his credentials, his long-held secret unraveled. Born in Tijuana, he had come to the U.S. illegally as a child. When he had enlisted, he had done so with phony identification.
"I just didn't want to be another Mexican living in the United States," Torres told FoxNews.com. "I wanted to say I had contributed, that I had done something for the country.
He got an honorable discharge, but was no longer welcome in the military – or the U.S. He tried to join the French Foreign Legion, but washed out due to an injury suffered in Iraq.
Unable to return to the U.S. due to his now red-flagged illegal immigrant status, Torres returned to his city of birth – Tijuana. Once there, he relied on a network of former servicemen and women at the Deported Veterans House, a bunker founded in 2013 by deported veteran Hector Barajas. The nonprofit group offers legal and moral support as well as basic food and accommodation to deported veterans of all walks of life – including non-citizens who served on the battlefields in Korea and Vietnam to Iraq and Afghanistan.
In Mexico, Torres tried to stay positive and hold on to the dream of getting back to the U.S.
"I knew I had to pay the price for lying, what I did was wrong. But I had just hoped I wouldn't have to pay the price forever," Torres said. "When I wanted to throw the towel in, I remembered that I was a Marine and Marines don't quit," he said. "Once a Marine, always a Marine."
Red-flagged as an illegal immigrant and unwilling to sneak across the border, Torres embarked on a law degree at the Universidad Autónoma de Baja California. Now in his last year, Torres plans to finish his degree and hopes to enroll in a Master's program in San Diego next year so he can practice law in both countries.
And while Torres can now legally move back and forth between the two countries, he said his job is far from complete until the hundreds of other deported veterans also get their citizenship – and their VA benefits they are unable to access while banned from entering.
"I'm just one person," he said. "I want to get everyone else home -- there are guys here that need medical help and need to see their children."
The Pentagon estimates that up to 65,000 non-citizens are currently serving, and a prominent incentive for joining is that fast-track to citizenship – although it is not guaranteed. Barajas said many simply weren't made aware of their rights and how to begin the process when they were active or after being discharged, and ran into trouble when it was too late.
Former Marine Dominic Certo, author of "Gold in the Coffins," and an adviser to the veterans advocacy organization Operation Homefront, believes people who fight for the U.S. deserve to live here.
"Anyone who has served our country and risked their lives or provided service for the citizens of this country as a veteran deserves amnesty -- especially when there are so many who have done nothing to earn citizenship or provide a military service to our country," Certo said.