Baltimore police officer wounded in shooting, 3 suspects at large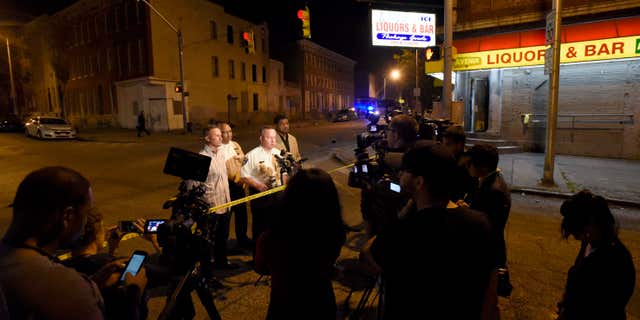 BALTIMORE – Baltimore police say one officer was shot in the wrist while responding to a report of a carjacking, and three suspects remain at large.
Police spokesman T.J. Smith says the shooting occurred late Wednesday night in the Cherry Hill neighborhood. Smith said at a news conference that the officer suffered non-life-threatening injuries and was recovering at a hospital.
Authorities say the wounded officer and another plainclothes detective pulled over a vehicle believed to be connected to the earlier carjacking that occurred in Federal Hill. As they approached, at least one suspect opened fire.
Police say neither officer fired their weapons during the incident.
Smith says the carjacking involved three suspects, but just two were involved in the shooting.