Bald Eagle takes flight after recovering from being shot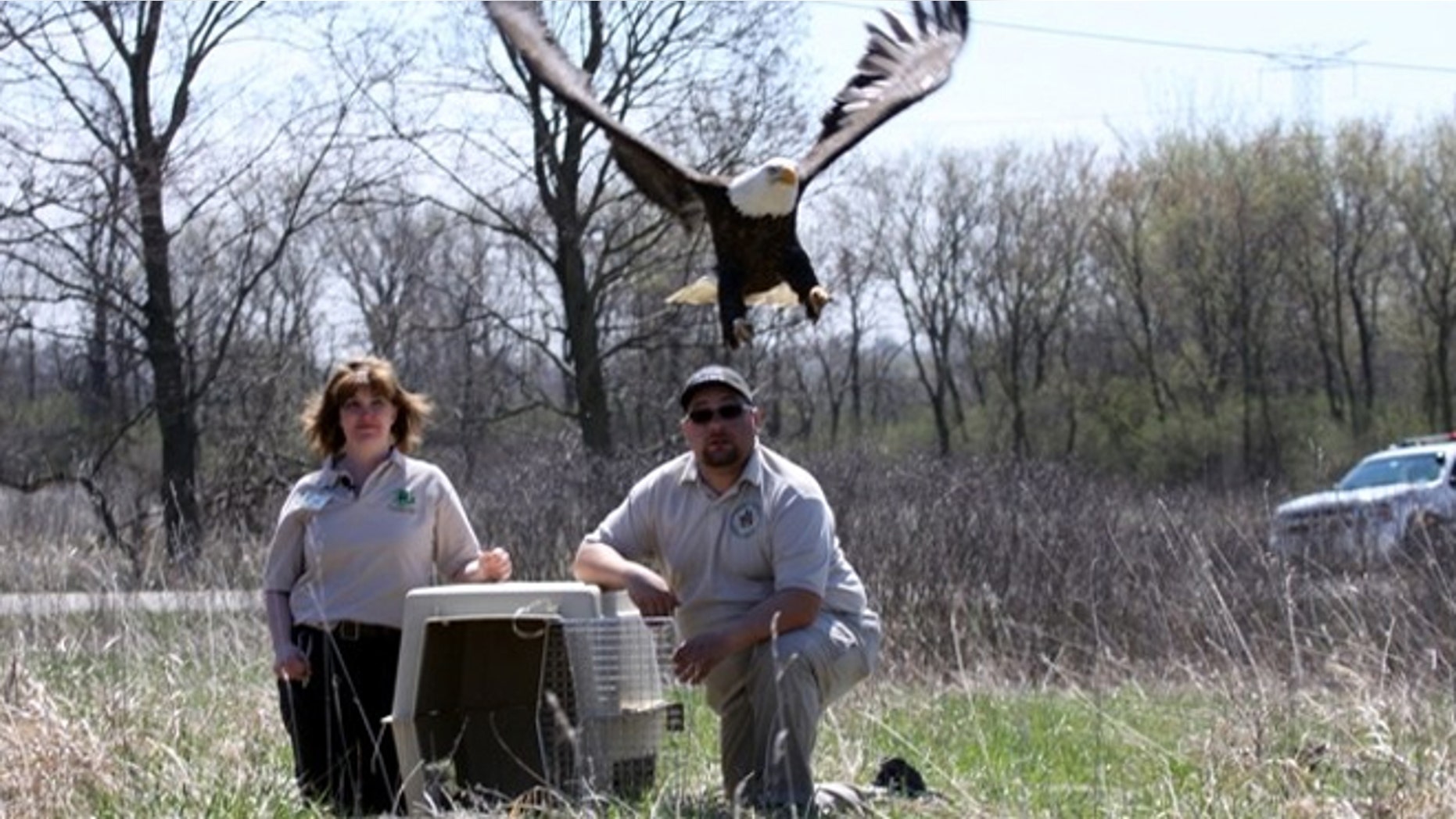 A bald eagle in Illinois returned to the wild Friday after what veterinarians called a remarkable recovery after being shot in February and left to die in a backyard.
The eagle was treated at the Willowbrook Wildlife Center and recovered. The bird, which is believed to be about five years old, was taken to a remote location inside Pratt's Wayne Woods Forest Preserve in DuPage County and was released. The location was selected because it offers the bird fertile hunting grounds.
The Chicago Tribune reported that it took the bird several minutes to finally open its massive wingspan and fly from its cage.
"It is beautiful, absolutely majestic to see him take off," Sandra Bury, Oak Lawn mayor, told The Tribune. "To see him kind of getting his wings again, absolutely a spectacular sight."