Baby girl dies when mom accidentally pushes stroller into NYC elevator shaft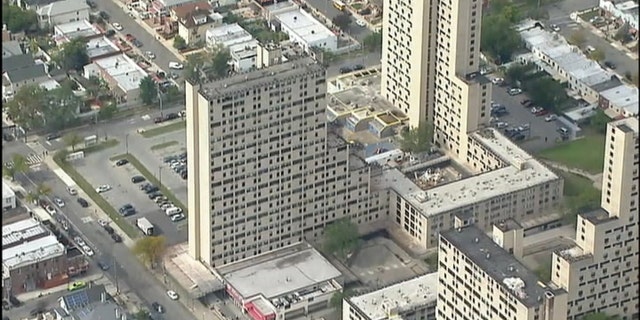 A six-week-old baby girl was killed Thursday after her mother accidentally pushed the infant's stroller into an empty elevator shaft, New York City police said.
According to authorities, Aberaqed Al-Rabah was waiting for the elevator with her baby, Areej Ali, on the 23rd floor of an apartment complex in the Coney Island section of Brooklyn. When the elevator doors opened, Al-Rabah pushed the stroller in, not noticing the car wasn't actually there.
The mother and the baby tumbled onto the roof of the elevator cab, which was stuck between the 22nd and 23rd floors, according to the New York Post. Their weight caused the car to plummet to the 17th floor, where emergency personnel rescued them.
Areej Ali was pronounced dead at Coney Island Hospital. It was not immediately clear whether Aberaqed Al-Rabah was injured.
Jeff Delacruz, who lives in the building, told the Post his aunt works at Coney Island Hospital and spoke to the baby's mother.
"She keeps saying, 'everything is ok. It's ok. God only gave me my baby for one month," Delacruz, 28, said.
"She's probably traumatized."
The Post reported that there have been 45 complaints about the apartment complex's elevators dating back to 2000.
"There's always a problem with the elevators in this building," Elizabeth Delacruz, 26, told the paper. "About a week ago, the same one was out of service. The door just didn't open. It stayed close."
Click for more from NYPost.com