Authorities search for shark that almost killed 13-year-old boy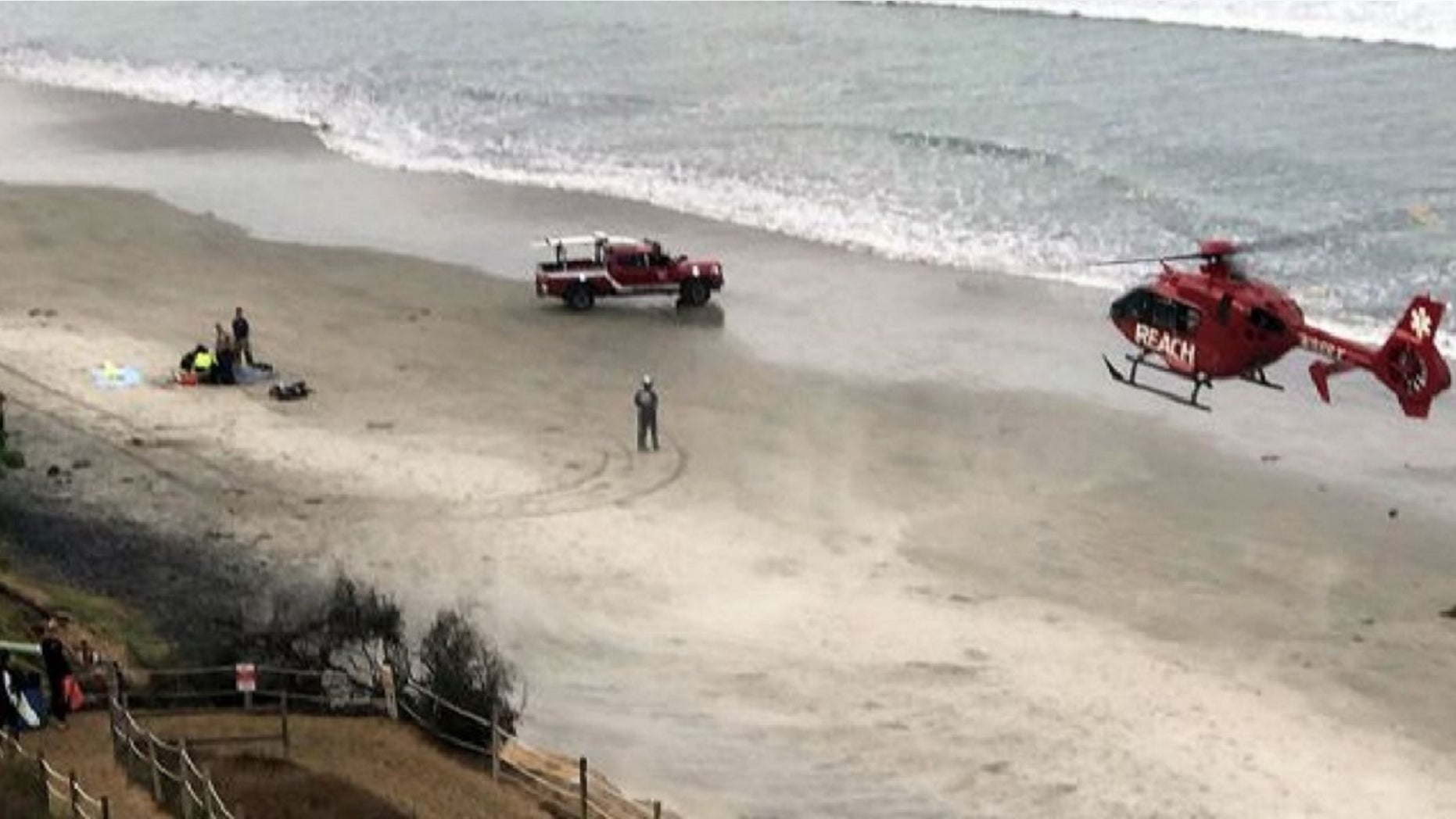 A rare shark attack at a Southern California beach on Saturday has police and lifeguards ramping up the hunt for the oceanic beast that left a 13-year-old boy in serious condition, authorities said during a Sunday morning press conference.
The shark attack occurred Saturday morning near a beach in Encinitas, which is about 30-minute drive north of San Diego, The Los Angeles Times reported.
Lifeguard Capt. Larry Giles told reporters the victim was diving for lobsters about 200 yards from the shore in water about 9 feet deep when the shark attacked. He said an off-duty lifeguard and an off-duty police officer helped pulled the boy into a kayak and applied pressure to his wounds. Witnesses described the shark as 11-feet long, but the type was not known.
We imagine it could be a great white shark, but we don't know for sure.
The boy was air-lifted to an intensive care unit and underwent surgery. He reportedly suffered traumatic upper torso injuries but is expected to survive. Further details about the boy's identity or condition were not released to the public per the family's request.
Giles said police and lifeguards used drones and jet skis on Saturday and Sunday to look for the shark, but none was reported found since the attack. Giles said identifying the type of shark is important in helping authorities better understand behavioral patterns.
"We imagine it could be a great white shark, but we don't know for sure," Giles said.
Giles said thousands of sharks frequent the North County area, but attacks are exceedingly rare. He said Saturday's attack was Encinitas' first in at least 30 years.
Swimming, surfing, and diving were prohibited to the general public through Monday, but the beach remained open to the public so long as they didn't go into the water, The San Diego Union Tribune reported. Two lifeguards cited by the paper said they had no trouble keeping people off the beach.
The Associated Press contributed to this report.