Authorities investigate possible hazing death of New York college student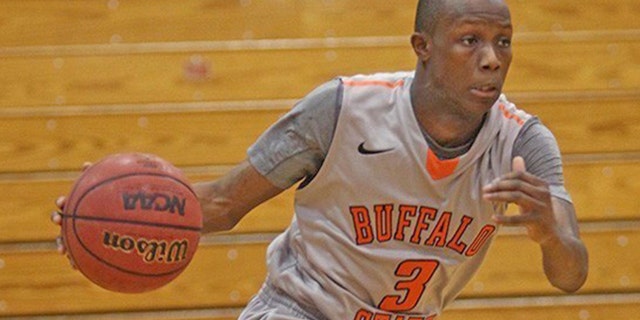 NEWYou can now listen to Fox News articles!
Authorities in upstate New York are investigating the death of a college student who may have suffered injuries from a possible off-campus fraternity hazing incident, according to the Buffalo News.
Bradley Doyley, 21, a student at Buffalo State College, died Thursday at Buffalo General Medical Center, after falling ill with an unexplained sickness last month, the paper reported Friday. He became ill while pledging to the Alpha Phi Alpha fraternity.
Students told the News Doyley may have been made to drink a toxic brew that led to his illness. The cause of death has not been determined.
"I was in the weight room and heard he was pledging and was made to drink some type of toxic substance," football player Dametrius Brown told the paper. "I keep hearing different stories. First it was detergent, then some said sewer water."
Buffalo State President Katherine Conway-Turner announced the suspension of the fraternity on Friday following the death of Doyley. The fraternity was also suspended by its national governing body.
"Buffalo State College is aware of and continues to support the City of Buffalo Police Department's investigation into an allegation of hazing involving Alpha Phi Alpha and Bradley Doyley at an off-campus location. While the investigation is conducted, the campus chapter of Alpha Phi Alpha has been suspended by both the college and the fraternity's national governing body," Conway-Turner said in a statement.
Doyley, of Brooklyn, was a former member of the college's basketball team and was set to graduate in the spring.
"He had great spirit," head coach Fajiri Ansari said. "We still considered him part of our family. He was a great teammate."
Alpha Phi Alpha declined to comment on the allegations, but told the Buffalo News in a statement that the fraternity strictly prohibits any illegal acts, including hazing and the fraternity is cooperating with authorities in the investigation.
The Associated Press contributed to this report.