Authorities investigate death of woman who was struck by police cruiser in Cincinnati park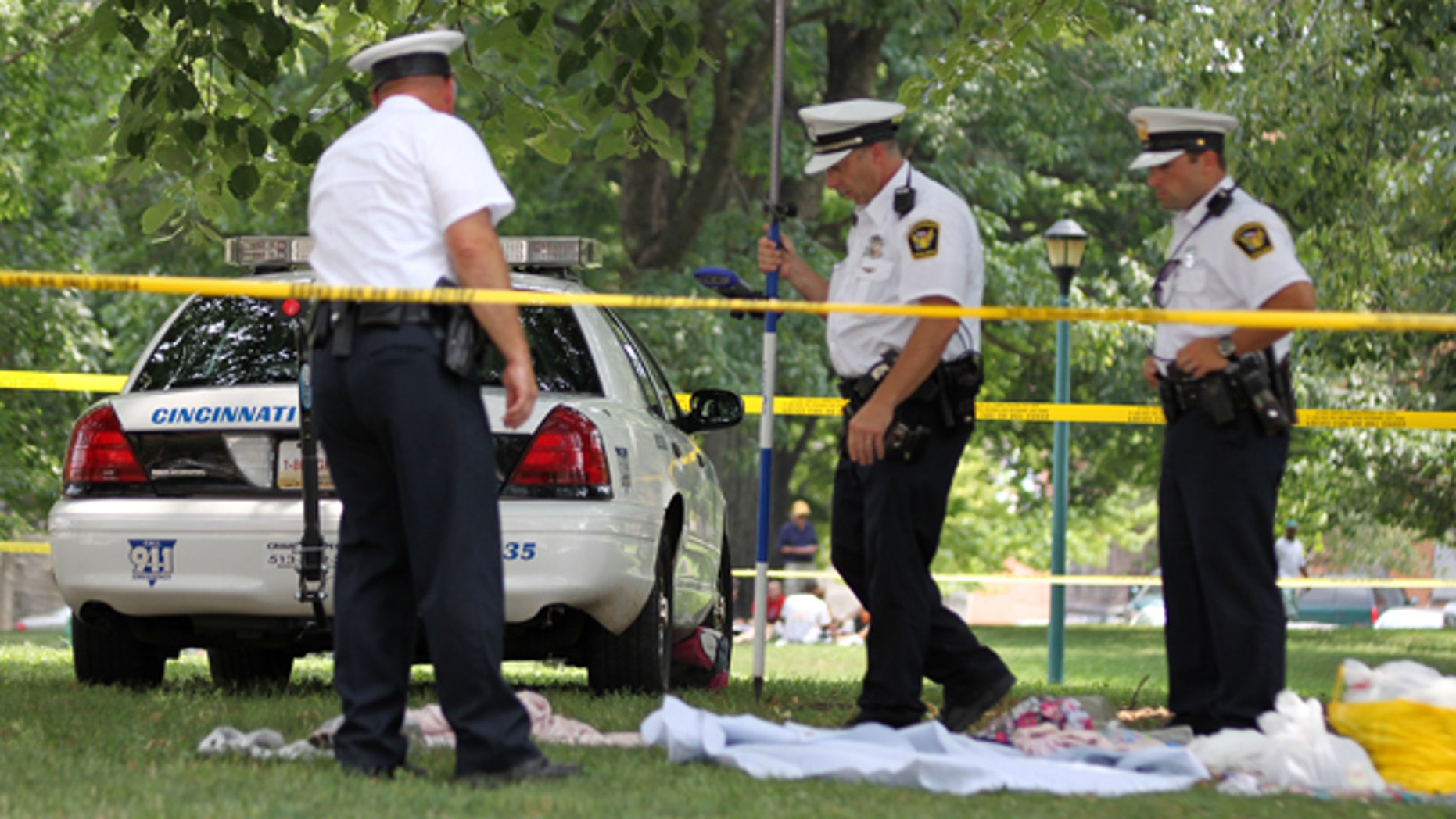 CINCINNATI – Authorities are investigating the death of a woman who was struck by a police cruiser in a Cincinnati park.
State Highway Police Sgt. Matt Hamilton says a Cincinnati police officer was patrolling Washington Park on Tuesday when he hit 48-year-old Joann Burton, who was lying under some blankets on the grass. She was taken to a local hospital, where police say she was pronounced dead less than an hour after the officer called for help.
Dozens of people gathered in the park for a memorial service Tuesday night.
Hamilton says the officer is cooperating with authorities. His name has not been released and no charges had been filed as of Tuesday night. Cincinnati police did not return a message seeking comment.
Authorities say an autopsy will be conducted Wednesday.