Michigan's attorney general on Saturday announced an investigation into Michigan State University's handling of sexual abuse allegations against disgraced sports doctor Larry Nassar.
Attorney General Bill Schuette said the independent probe would find out who knew what and when, who took action and who failed to do so.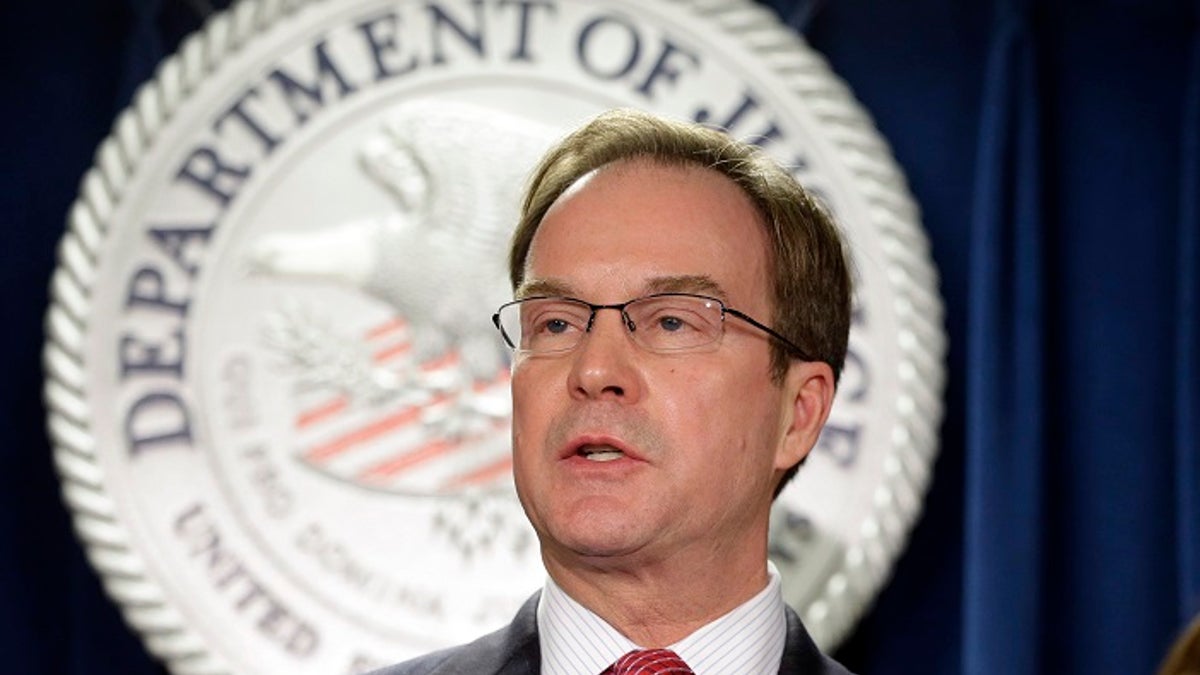 Schuette, who's running for governor, said he was asked by the Michigan State Board of Trustees to investigate the school but fired back that he did not need their advice, and that they should be the last ones providing any.
Schuette said the probe will be handled by some of the top investigators in his office and the state police. He named William Forsyth, a former Kent County prosecutor, to lead the investigation. Forsyth has more than 40 years' professional experience.
FOLLOWING NASSAR SCANDAL, MICHIGAN STATE PRESIDENT LEAVES WITH LIFETIME OF PERKS
"We will meet with every victim," Schuette said. "We will listen to them."
Nassar, 54, a former Michigan State University employee and gymnastics doctor for the U.S. Olympic team, was sentenced this week to 40 to 175 years in prison for molesting young girls and women under the guise of providing medical treatment.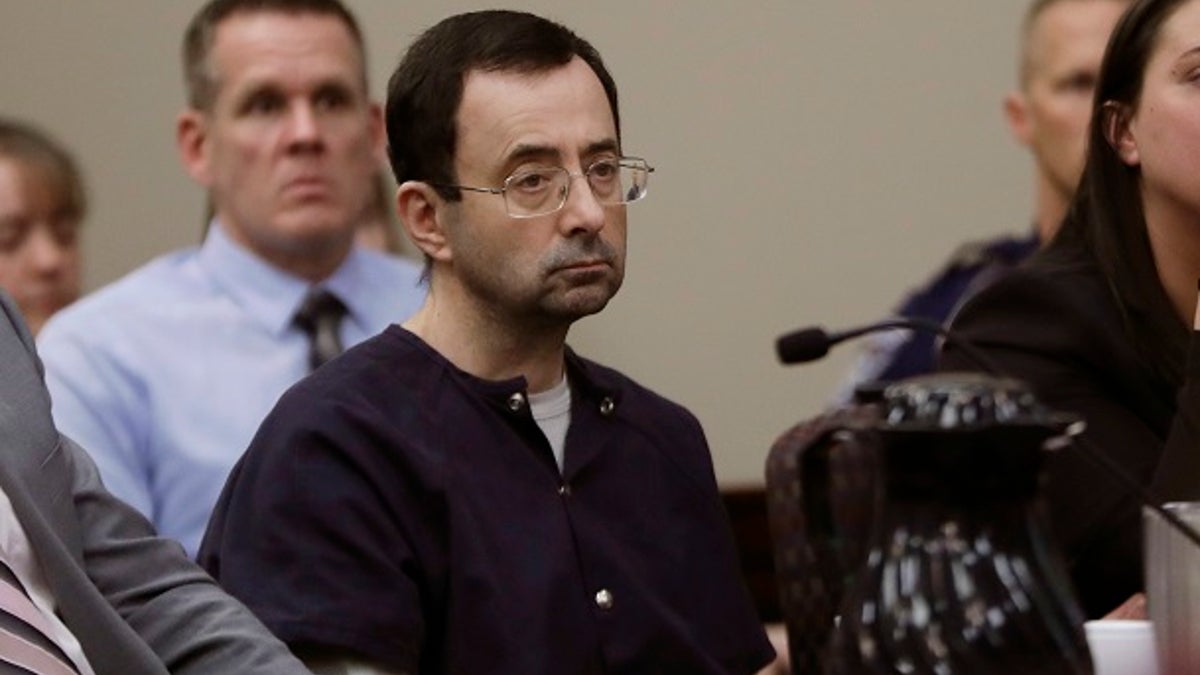 Following the outcry over the school's handling of Nassar's sexual abuse allegations, MSU President Lou Anna K. Simon resigned Wednesday, just hours after Nassar was sentenced, and Mark Hollis, the school's athletic director, retired two days later. Simon and Hollis denied any knowledge of the sexual abuse allegations until an Indianapolis Star report in 2016, Reuters reported.
Some of the women and girls who accused Nassar of sexual abuse said they complained to university employees as far back as the late 1990s.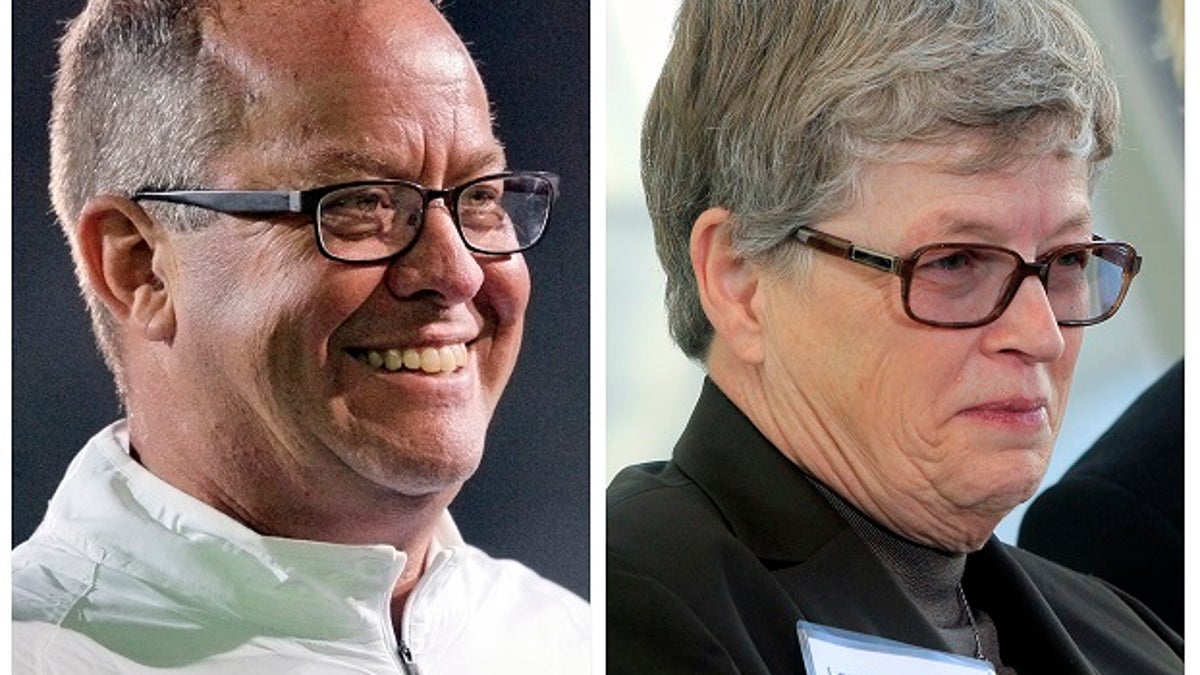 In the press conference, Forsyth asked how Nassar was "able to engage in this behavior for over 20 years."
"Why did anybody not do anything about it?" he asked. "We want to make sure this type of tragedy never happens again."
Forsyth promised the probe would be as quick as possible but reminded the public that "this is almost 20 years of predatory conduct from Nassar."
Meanwhile, a report by The Athletic that was published Friday alleged that NCAA president Mark Emmert was informed in 2010 that MSU athletes were sexually assaulting women.
MICHIGAN GOV. RICK SNYDER REPORTEDLY WEIGHS LOOK AT MSU'S HANDLING OF SEX ABUSE CLAIMS
"NCAA President Mark Emmert was specifically alerted in November 2010 -- six months after he was hired as the organization's president -- to 37 reports involving Michigan State athletes sexually assaulting women," The Athletic reported.
Kathy Redmond told The Athletic she met with Emmert after she sent him a letter outlining the allegations
Redmond said of the meeting: "He met with me, which was great and I appreciated that. But the governing board has an awful lot of power. It's a strange setup. You do kind of get the fox-guarding-the-henhouse mentality. You do feel like the NCAA doesn't like to do investigations because they like their relationships (with university officials and conferences). I think Mark Emmert came in with the right tone but quickly realized, 'There's not a lot I can do here.'"
The NCAA announced this week that it was looking into the school and how it handled the Nassar allegations.
The Associated Press contributed to this report.