Aspiring model killed, 2 injured, after BMW crashes on way to Coachella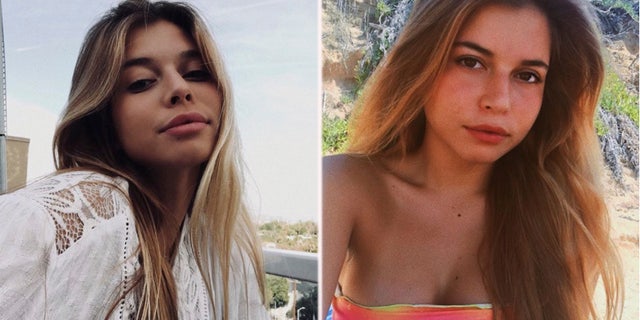 An 18-year-old aspiring model was killed and two others injured after the BMW they were traveling in crashed while on its way to the Coachella Valley Music and Arts Festival.
Ginevra Gallone-Latte, 18, was killed and passenger Manuela Cerciello-Rahbari, 16, sustained life-threatening injuries after a BMW they were traveling in crashed into two trees, CBS 8 reported.
The driver of the vehicle, Cesar Hernandez-Ozuna, 21, sustained a laceration to his face. Cerciello-Rahabari was taken to Desert Regional Medical Center in Palm Springs. All three passengers are San Diego natives.
BILLIONAIRE SEEKS TO SPLIT CALIFORNIA INTO 3 STATES
The BMW was traveling eastbound on Interstate 10 early Thursday morning, FOX 5 San Diego reported. The California Highway Patrol said the vehicle was driving at a high speed when it drifted off the road and onto the dirt should.
Officials said the driver tried to steer the 2009 BMW 328i back onto the road but lost control before it drove down an embankment and hit two trees. The car was split in two, and Gallone-Latte was ejected from the vehicle. Authorities pronounced the aspiring model dead at the scene.
The vehicle was stocked with food, camping equipment and alcohol but authorities have ruled out drugs and alcohol as possible factors of the wreck.
"The BMW was loaded with food, alcohol and camping gear as all three people were on their way to the Coachella Festival at the Empire Polo Grounds in Indio," the California Highway Patrol said in a statement.
TRUMP ADMINISTRATION SUES CALIFORNIA OVER FEDERAL LAND SALES
Cerciello-Rahbari is a student at La Jolla High School where Gallone-Latte also attended.
The school said in a statement it was "saddened by the loss of one of its former students."
"Our condolences go out to the student's family and friends during this difficult time, and we wish the best for the other individuals involved as they recover. Counselors have been on campus to provide support to students and staff, and will be available indefinitely to assist anyone in need. The La Jolla High community is strong and we will support one another during this time," the statement read.
The California Highway Patrol said they were investigating the crash.