As Hurricane Michael nears, Florida businesses hang tough: 'If you can't be there when someone needs you, then what good are you?'
APALACHICOLA, Fla. – Hours before Hurricane Michael is set to slam the Florida Panhandle, many people along the Gulf Coast are left scrambling to track down last-minute groceries.
One customer drove 30 minutes before finding an open grocer.
"Shirley, do you need your milk in a bag, baby?" asked Abbie Shiver, owner of Big Top Super Market, which sits smack on the Big Bend Scenic Byway, hugging the Gulf Coast.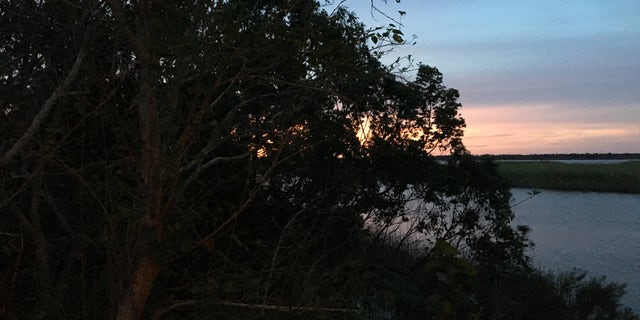 A steady flow of customers poured into the store as a misleading, brilliant sunset of pink and orange blanketed Franklin County on Tuesday.
"Some of us own businesses, and this is our livelihood," Shiver said before ringing up another customer. "It might not be fancy, but it's all we have, so we have to stay here and take care of our places."
In a desperate plea earlier that day, Florida Gov. Rick Scott urged people along the coast to heed mandatory evacuations. He warned Floridians that the Category 3 hurricane "is forecasted to be the most destructive storm to hit the Panhandle in decades."
An emergency alert indicated an estimated storm surge of six to 13 feet in Franklin County, where Shiver's store has sat on the coast for 70 years.
"You're not going to survive storm surge," Scott repeatedly said throughout a news conference. "Think about it, we've seen the pictures of tsunamis where people die of three feet of storm surge."
Scott's descriptors of "monstrous" and "absolutely deadly" rang loudly throughout the Panhandle -- but Shiver said she had additional priorities.
TRACK HURRICANE MICHAEL'S PATH HERE
"Our customers depend on us, and if you can't be there when someone needs you, then what good are you?" Shiver asked.
She greeted another customer – this time a fellow business owner. Shirley Sapp owns Red Pirate Family Grill and Oyster Bar, a half mile down the street.
Like Shiver, Sapp is determined to keep her business open as long as she safely can.
SURF CAMS SHOW GULF COAST AS HURRICANE MICHAEL APPROACHES
She recognizes the power of a hot meal and has worked hard to provide first responders in the area with the traditional American menu. "They get tired, they get hungry," Sapp told Fox News. "They need somewhere to sit down and rest for a little."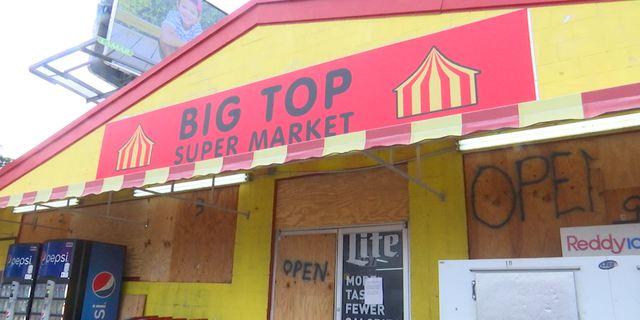 Corey Vause, a member of the Citizens Emergency Response Team in Franklin County, said he appreciates fellow Floridians like Shiver and Sapp and understands that folks hang around for a variety of reasons. But he said, regardless, "it's a worry" and frequently "it's too late" when they finally realize the seriousness of the storm.
Despite persistent warnings of the "monstrous" storm, Shiver remained unfazed.
When asked if she had any nerves ahead of Hurricane Michael, Shiver defiantly answered, "No." She added, "Honey, I grew up in Apalachicola, I've lived through a lot. You have to have faith in God and keep on keeping on."