Arkansas Navy veteran receives 'salute' from Sen. John Boozman on her 101st birthday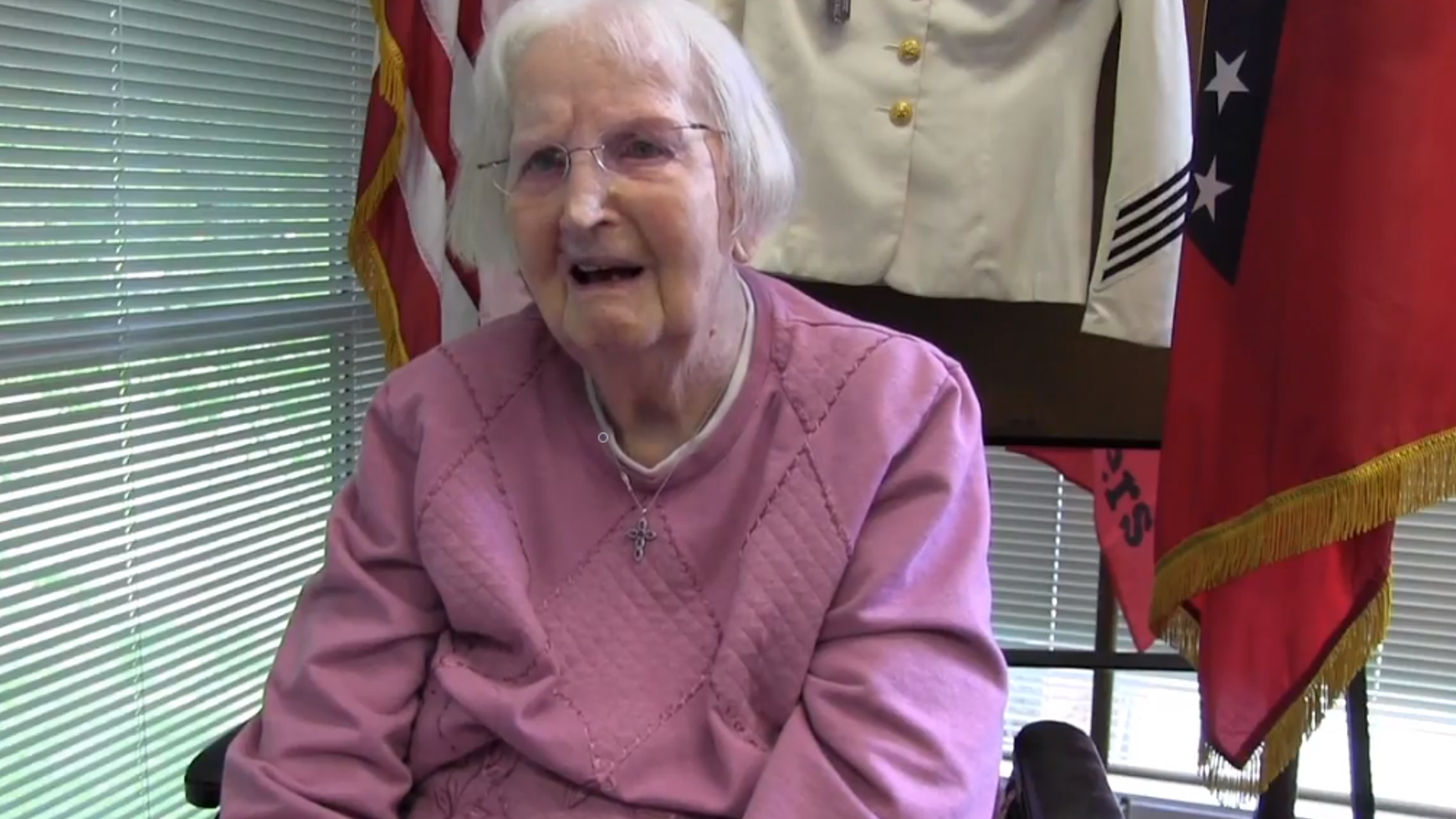 On her 101st birthday Tuesday, Navy veteran Mabel Thomsen celebrated in a big way.
Sen. John Boozman, R-Ark., included Thomsen, born on May 1, 1917, in the most recent edition of his "Salute to Veterans" series. The initiative documents Arkansans' military service, according to the senator's office.
Thomsen is officially the oldest veteran to ever be featured in the series, Patrick Creamer, a spokesperson for Boozman, confirmed to Fox News on Wednesday.
Thomsen's service started in 1944, not long before the end of World War II in September of the following year. Her husband, who was stationed in Hawaii at the time, encouraged her to join the Navy with hopes she would also be stationed in the state.
But things didn't go quite as planned, she said during a recent interview with Sen. Boozman's office.
Thomsen was instead sent to boot camp in New York, where "I sat with my feet in hot water every night. I had to walk everywhere in those GI shoes they gave us. It was awful," she recalled.
But that didn't stop Thomsen from serving two decades in the Navy as a hospital corpsman, primarily working with female patients. Her years of service took her across the country, even once to a Naval hospital in Memphis. It was during her time in Memphis that she met Elvis Presley.
"He said anybody that had a string of beads could sit in his lap. I happened to be wearing a string of beads so I got to sit in his lap," she said, recalling her encounter with the King of Rock at a United Service Organizations (USO) concert.
By the time she retired, Thomsen was a chief hospital corpsman and was never stationed in Hawaii, according to the senator's office. The 101-year-old said she would suggest a career in the military to members of younger generations.
In a statement, Boozman said he was grateful for Thomsen's dedication and service.
"Her memories of her military service are an important part of our history and I am pleased to be able to collect and preserve her stories," Boozman said, adding that Thomsen's interview has been submitted to the Veterans History Project, which "preserves, and makes accessible the personal accounts of American war veterans so that future generations may hear directly from veterans and better understand the realities of war," the Library of Congress states on its website.
The Veterans History Project is lead by the American Folklife Center, which is a part of the Library of Congress.