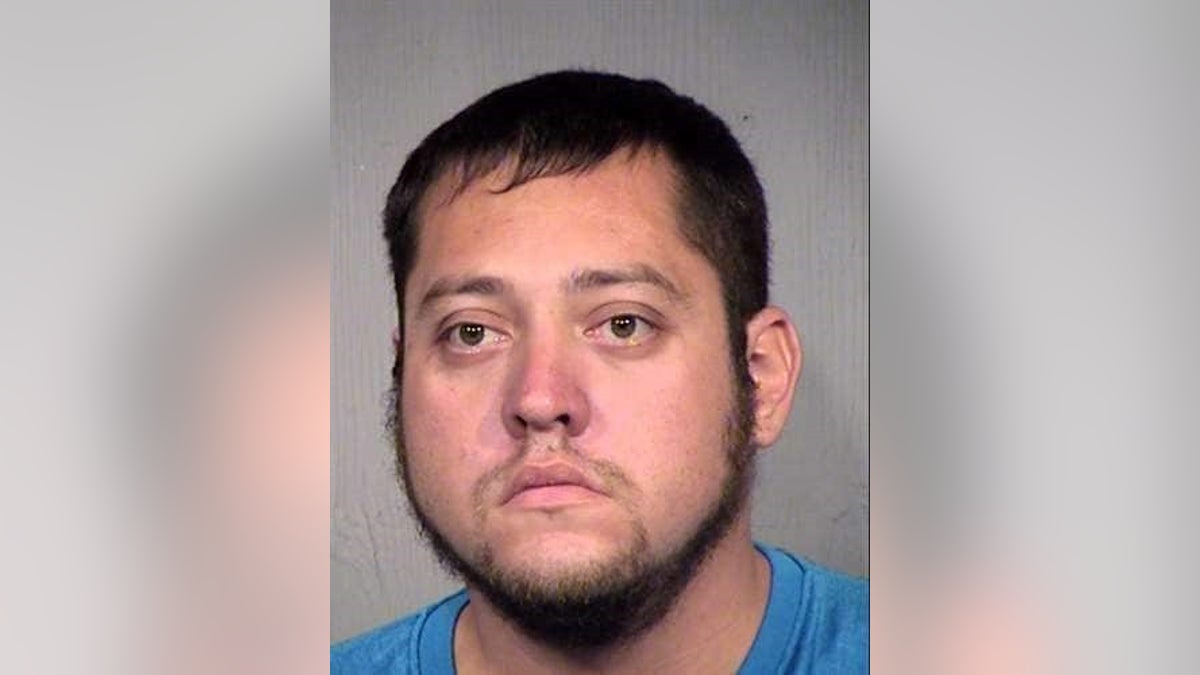 An Arizona man was accused of pretending to have Down syndrome and hired caregivers to bathe him and change his diapers, police said.
Paul Anthony Menchaca, 31, of Gilbert, Arizona, was arrested on Sept. 6 on fraud and sexual abuse charges. The Gilbert Police Department said Menchaca posed as a woman named "Amy" on a caregiver job site called CareLinx.com, saying she needed assistance with her adult son, FOX 10 Phoenix reported. Three caregivers, all women, were hired to care for Menchaca at various points over the summer, with the first woman saying she bathed and assisted him 30 times.
Sgt. Darrell Krueger, a spokesperson for the Gilbert Police Department told The Washington Post, Menchaca asked the caregivers to meet him at restaurants to change his dirty diapers in the public bathrooms.
FACEBOOK LIVE VIDEO FROM INSIDE JAIL MEANS ADDITIONAL CHARGES FOR DETAINEE
All three women said Menchaca became aroused during baths, police said. The caregivers said "Amy" texted them telling them to "punish" Menchaca if he soiled his diaper.
The first caregiver became suspicious and followed Menchaca home earlier this month and met his parents. She discovered Menchaca "did not have Down syndrome and did not require diaper changes," a probable cause statement said.
The man's parents told investigators Menchaca does not have Down syndrome. In a video of an initial court appearance, Menchaca said he has special needs and a low IQ level.
CONVICTED MURDERER ESCAPES FROM MAINE PRISON; HAD 2 PREVIOUS ESCAPES, OFFICIALS SAY
"My mom and dad both have paperwork to prove that, and started to talk to my dad about getting me some help, and getting me a counselor," Menchaca told the judge, according to FOX 10 Phoenix.
Menchaca was slated to appear in court on September 17. It wasn't immediately clear if he had obtained an attorney.
The Associated Press contributed to this report.