Arizona man charged with killing wife, adult son rejects deal that called for 25-year sentence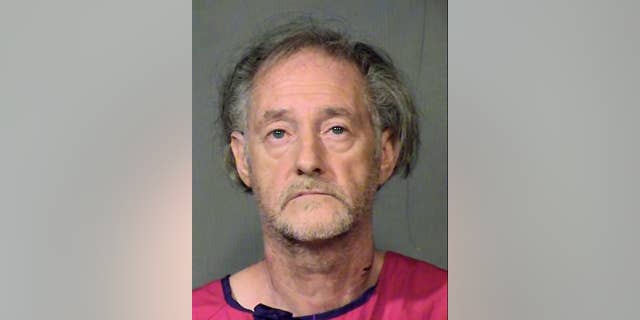 NEWYou can now listen to Fox News articles!
PHOENIX – A plea agreement fell apart Friday for an Arizona man accused of killing his wife and adult son because he feared he gave his wife HIV and worried about what his jobless son would make of his life.
Eugene Maraventano repeatedly quibbled with details of the case and ultimately refused to sign off on the deal, which called for a 25-year prison term.
The collapse of Maraventano's plea agreement means a trial date will be set on charges that he stabbed his wife and son to death with a 14-inch kitchen knife two years ago.
Earlier in his case, Maraventano was found to be mentally unfit, though a judge later concluded his psychological competency had been restored. Authorities say Maraventano tried to kill himself during the April 2013 attack on his wife and son at the two-story stucco home they shared in the Phoenix suburb of Goodyear.
He then spent four days in the house with their bodies before calling police, documents show.
During Friday's hour-long hearing, he disputed the date of his arrest and the location of the stab wounds on 63-year-old Janet Maraventano and 27-year-old Bryan Maraventano. He alleged autopsy photos had been staged.
Eugene Maraventano said in court that he caused the deaths but disputed that his actions were intentional. "I could never hurt my wife and son," he said in a voice that was barely audible.
The 66-year-old had scraggly gray hair that flowed beyond his shoulders and sported a shaggy beard that extended to his chest.
Maraventano previously told investigators he worried he gave his wife of 25 years HIV through the prostitutes he used to frequent when he worked for a rail line in New York. He also told police he feared she might test positive for cancer.
Maraventano also wondered what would become of his adult son, explaining that Bryan Maraventano played video games all day and had no girlfriend or job. Bryan Maraventano lived with his parents.
Eugene Maraventano's attorney, Gary Bevilacqua, said in court records that his client's claims of frequenting prostitutes and concerns that his wife had cancer couldn't be confirmed.
In a 2013 interview with police, Eugene Maraventano acknowledged getting a knife from his kitchen and going into his upstairs master bedroom, where he stabbed his sleeping wife twice.
He is accused of then attacking his son after the son answered a knock on his bedroom door from his father. The knife was found on the nightstand in the master bedroom.
Bevilacqua said in a 2013 request for a mental health examination for Maraventano said that his client was in the house for four days with the dead bodies before he contacted a police dispatcher.
"I killed my wife and I killed my son," the police document quotes Maraventano as telling the dispatcher.
Authorities say Maraventano left a note in the house addressed to another son saying he killed his mother and brother.
Bevilacqua has said his client couldn't provide a coherent reason for the killings. Maraventano told investigators that he and his wife hadn't been fighting the night of the killing.