Appeals court dismisses suit over Capitol's removal of student painting showing cops as pigs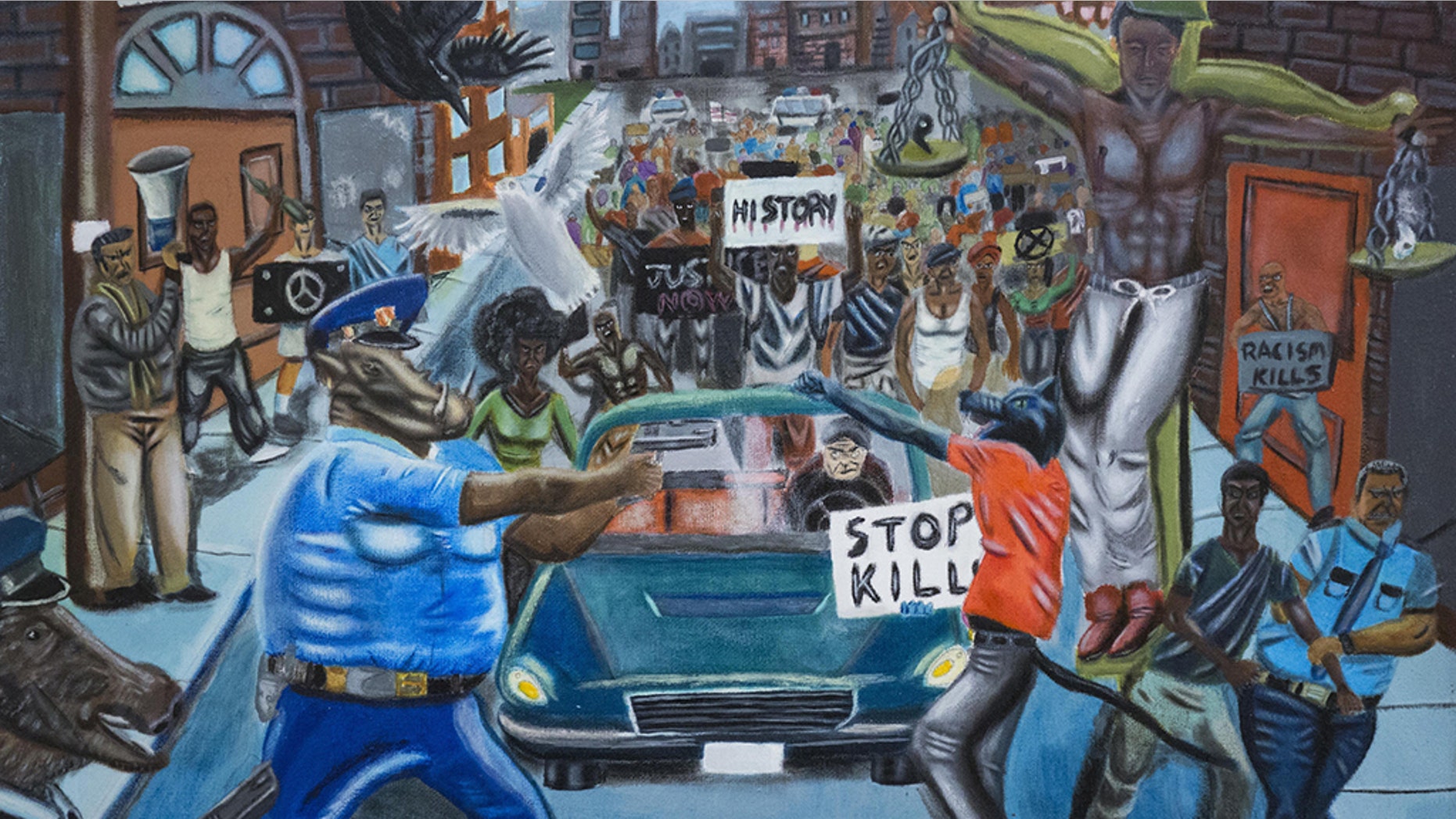 A federal appeals court has dismissed a lawsuit over the removal of a controversial painting from a U.S. Capitol art competition in 2016 -- a work that depicted police officers as pigs victimizing an African-American neighborhood.
David Pulphus, the high school student artist, and Rep. William Clay, D-Missouri, whose district sponsored the particular artwork,  had brought the suit, saying their First Amendment rights were violated when the painting was permanently removed from public view.
The controversy sparked an unusually bitter partisan fight over whether the painting should be publicly displayed, along with other works in the exhibition. Clay had rehung the painting after Rep. Duncan Hunter, R-Calif., removed it on his own initiative.
The annual Congressional Arts Competition has been held since 1982 and nearly 700,000 students have participated over the years. The architect of the U.S. Capitol eventually had Pulphus' "Untitled #1" removed permanently.
In its ruling, the Washington-based federal appeals court said since the competition is over, "no other concrete, redressable injury is alleged that was caused by the architect's removal decision," and so "we grant the architect's motion to dismiss the appeal as moot."
The unanimous three-judge panel said competition rules have been revised.
"It is clear that the controversy between Pulphus and the architect will never repeat itself. Pulphus has graduated from high school, so he is no longer eligible to enter the Congressional Art Competition. Although Congressman Clay continues to be eligible to participate as a member of Congress, the controversy will not reoccur between the exact same parties: although the suitability requirements for student submissions remain the same, the HOBC (House Office Building Commission) revised the rules for the 2017 Congressional Art Competition to make itself the final decisionmaker in suitability reviews requested by a member of Congress."