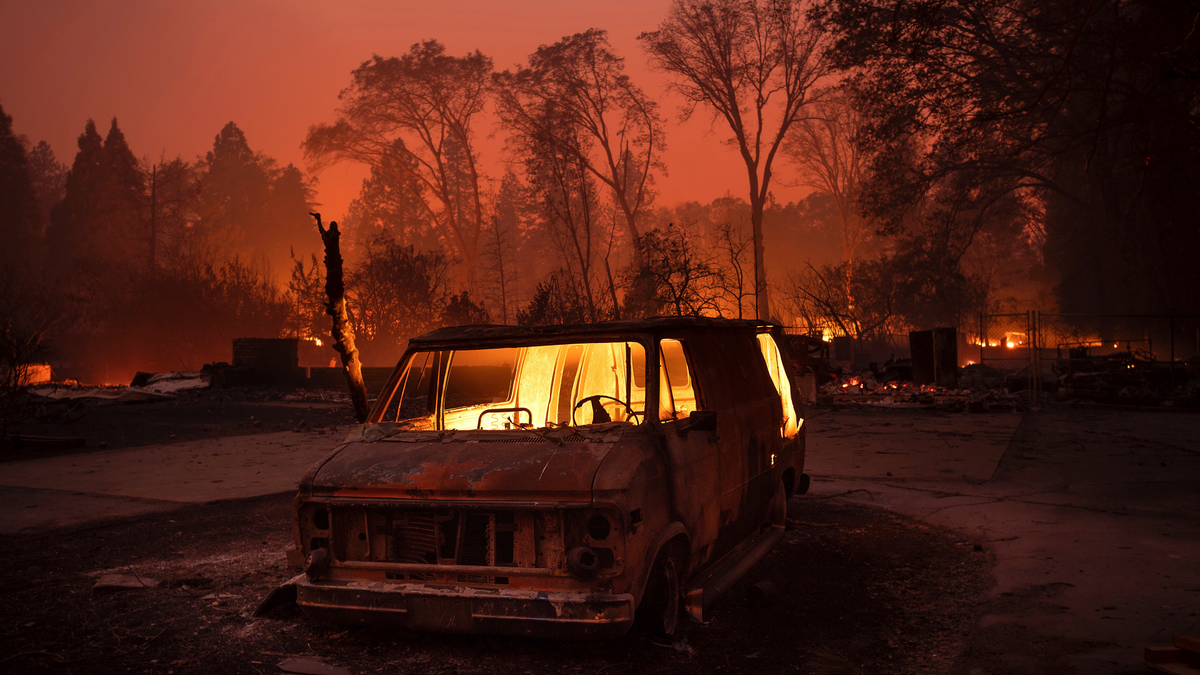 The devastation is complete in Paradise, California, where a wildfire tore through town and destroyed everything, killing at least 29 and destroying so many houses it's already the most destructive fire on record in the state.
In other places in the state, fires were more selective, leaving some houses leveled and others still standing. Two people were also found dead in a wildfire in Southern California, where flames tore through Malibu mansions and working-class Los Angeles suburbs alike.
More than 8,000 firefighters in all battled three large wildfires burning across nearly 400 square miles (1,040 square kilometers) in Northern and Southern California, with out-of-state crews continuing to arrive and gusty, blowtorch winds starting up again.
___
Visit the AP Images blog: http://apimagesblog.com
Visit AP Images online: http://www.apimages.com