'Animal House' frat at Dartmouth 'derecognized' after branding incident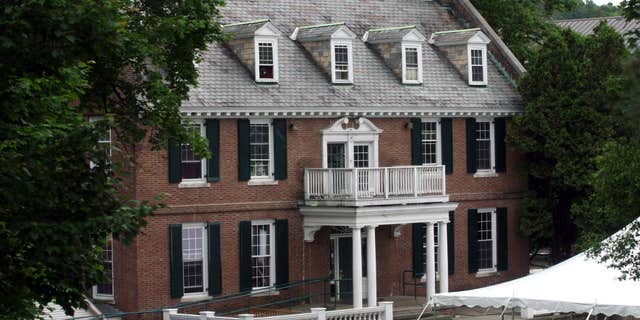 A Dartmouth College fraternity that partly inspired the cult film "Animal House" has been "derecognized" by a campus judicial committee Tuesday after reports surfaced that some new members were branded on their skin.
Alpha Delta was deemed responsible for causing harm to members and violating terms of a suspension for alcohol violations. The committee's determination comes as several fraternities around the nation are being scrutinized for bad behavior.
Fraternity President Ryan Maguire told The Valley News that it has not decided whether it will appeal the decision. It has until Monday to do so.
"Alpha Delta is aware of the college's decision to withdraw recognition of the fraternity," Maguire wrote in an email. "We are disappointed by this decision and are exploring the options available to us, including the appeal process."
Even if the fraternity does decide to appeal, interim dean Inge-Lise Ameer has the authority to withdraw recognition of Alpha Delta.
Alpha Delta, where current Dartmouth President Philip Hanlon was once a brother, has a significant record of disciplinary violations, including hazing, serving alcohol to minors and hosting unregistered parties. The recent allegations involve incidents that happened last fall, when the fraternity was under suspension for previous policy violations.
Attorney George Ostler said last month that the fraternity acknowledged a small number of members voluntarily chose to get body brands. He said the practice was never a condition of membership and has since stopped. Ostler did not return a call from The Associated Press on Tuesday.
Over the past few months, fraternities on other campuses have been investigated and some have shut down.
At the University of Oklahoma, fraternity members were caught on video singing a racist song. At Penn State, investigators have been looking into allegations that a fraternity had a private Facebook group with pictures of nude and partially nude women, some of them asleep or unconscious. Two organizations at North Carolina State have been shut down, one over a sexist and racist book, another over sexual assault allegations.
The Associated Press contributed to this report