Anarchist college group calls for 'Law Enforcement Incineration Day'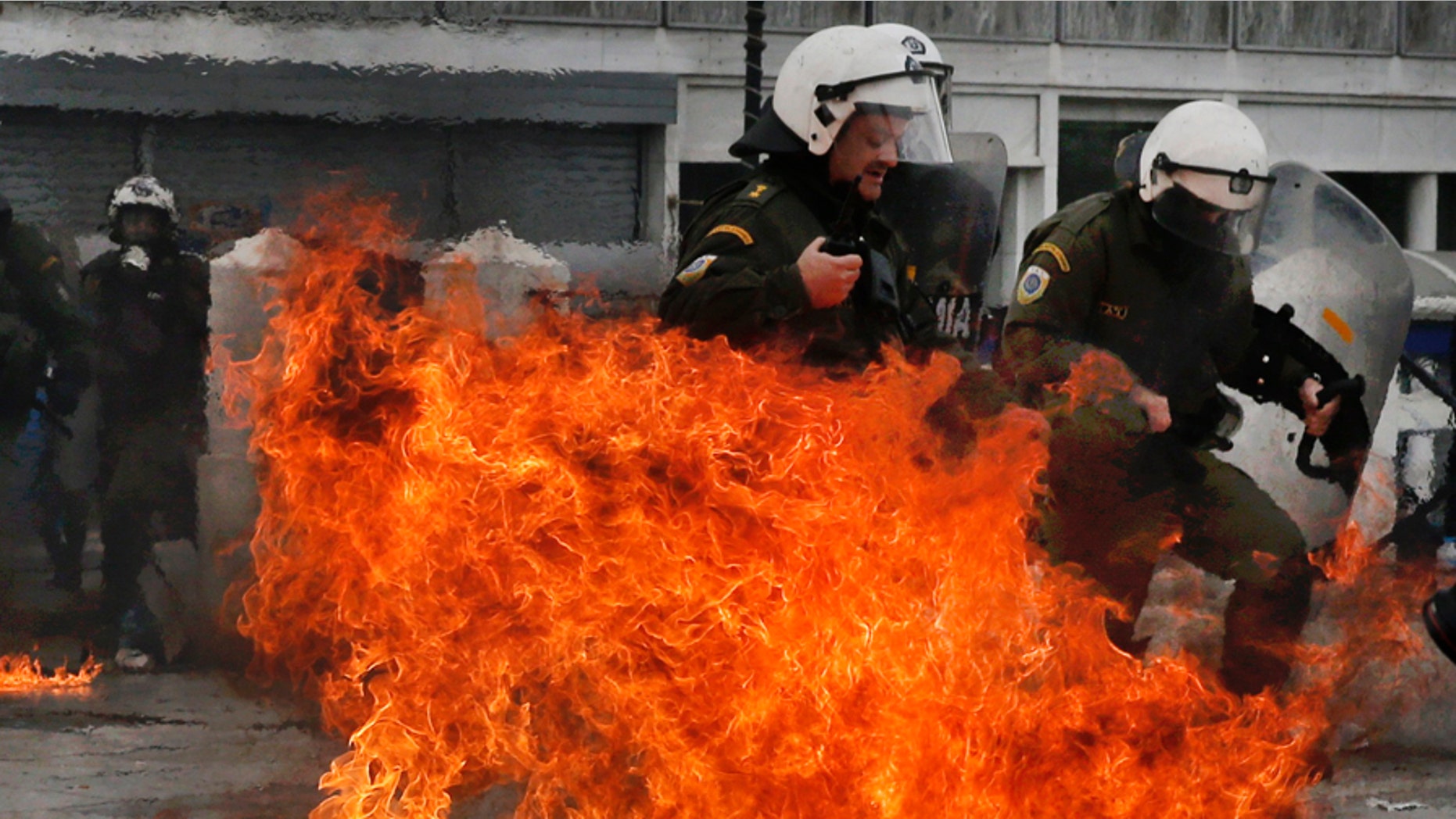 A tweet by a radical, left-wing student group at the University of Texas that featured a photo of a police officer on fire has sparked widespread criticism for apparently advocating for violence against law enforcement.
The tweet – sent out by the Autonomous Student Network (ASN) at UT-Austin – states "Instead of #LawEnforcementAppreciationDay how about #LawEnforcementIncinerationDay" next to a photo of a French police officer engulfed in flames after being hit by a Molotov cocktail during last year's May Day protests.
ASN-Austin describes itself as a pro-liberation, anti-capitalist "outlet for radical student activism."
"We see the state as integral to all forms of domination, as it provides a means for ruling classes to enforce their will and protect their power and enforces the ability to render individuals or entire populations disposable," the group states on its website. "We see police as an extension of this and refuse any negotiation with the cops."
It stated: "We hope to proliferate new forms-of-life on campus that break with all systems of control. Spread Anarchy, Live Communism!"
ASN did not respond to Fox News' request for comment about the tweet.
Sara Josephine Kennedy, a spokeswoman for the university, told Fox News the group is not affiliated with the UT-Austin, and if ASN is using the school's name without permission, "this is something that we will have to investigate."
The tweet drew strong criticism from law enforcment organizations across the country, who called the social media message "childish" and a "sign of disrespect for law enforcement."
"These types of antics are so disrepectful, especially coming from Texas where so many police officers helped with recovery efforts after the hurricanes and where police officers died in Dallas," Bill Johnson, the executive director of the National Association of Police Organizations, told Fox News.
While sharing many similarities and ideologies with the Antifa movement, ASN does not appear to be affiliated with them and, while the group also focuses on disavowing white supremacy, the group's main target appears to be law enforcement.
Both ASN Austin's Facebook and Twitter pages are full of announcements for marches and rallies against the police alongside memes and photos mocking law enforcement.
In one tweet – posted one day before Law Enforcement Appreciation Day on January 8 – the group changes an infographic posted conservative radio host Dennis Prager's media page, PragerU.
The original graphic asked "why are there so many anti-police activists?"
But ASN Austin responded to the tweet, saying "Hey @prageru, we fixed your graphic on the cops for you. Bet you feel real lucky being on the right side of that thin blue line though."
The reworked graphic states that police "kill and rob" oppressed peoples while protecting "white supremacist capitalism." It ten asks "why are there so many police sympathizers?"
This is childish and unthinking," NAPO's Johnson said. "Instead of having the balls to actually protest, they do this stuff instead."