Amber Alert canceled for missing West Texas teen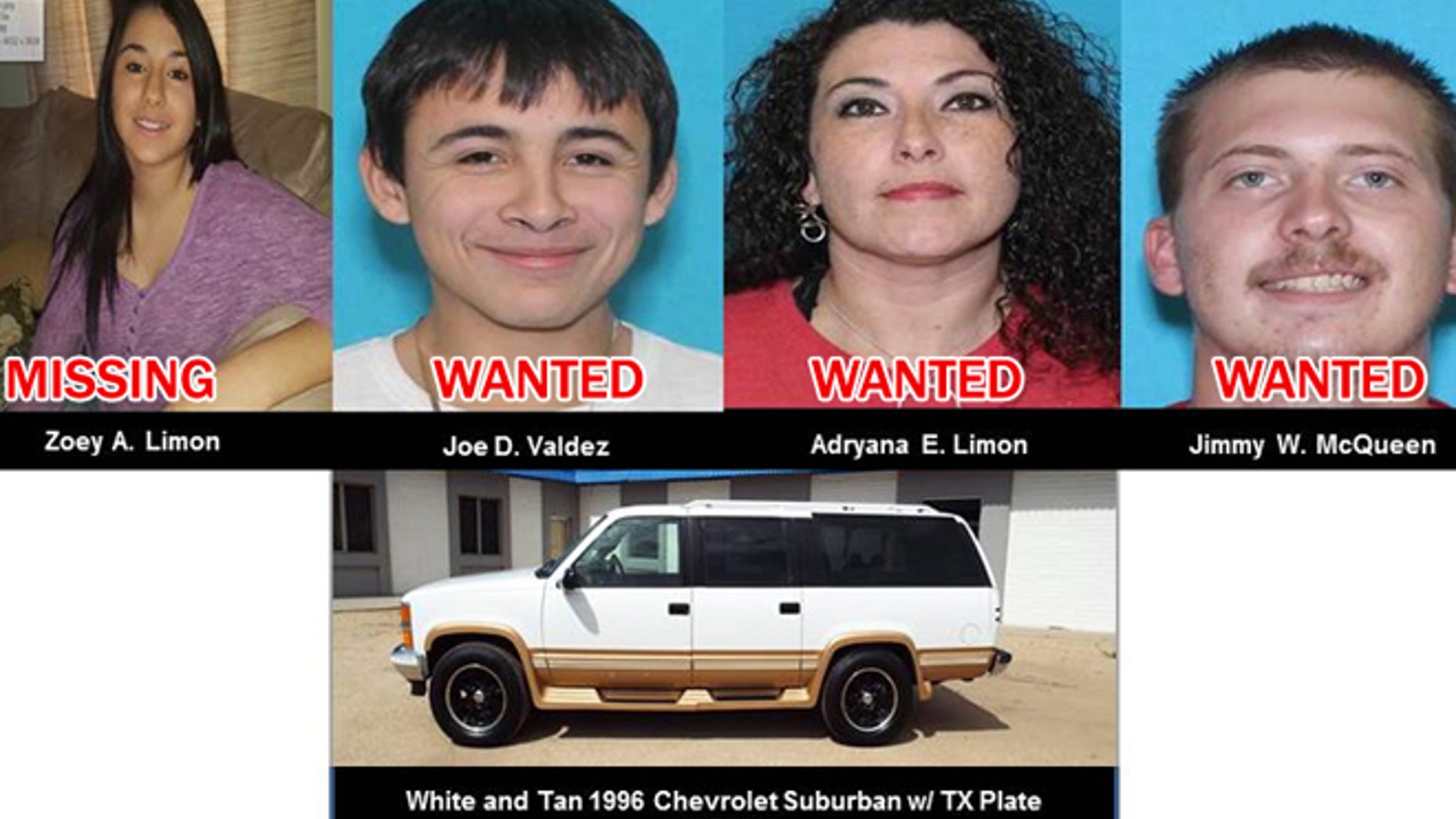 An Amber Alert has been canceled for a 13-year-old who was believed to have been kidnapped in the Abilene, Texas area on Tuesday.
The Merkel Police Department, located west of Abilene, was searching for Zoey Alexis Limon, a Hispanic girl who is 5'2", 130 lbs, black hair, brown eyes, and has a tattoo on her wrist of "princess."
Police told local television station KTXS they had located Zoey and the three suspects accused of her kidnapping: her mother, Adryana Limon, and two other men.
RIDERS IGNORE WOMAN WITH HEAD TRAPPED BETWEEN SUBWAY DOORS
The suspects were found in an Abilene home. Adryana was taken in for questioning, but no arrests have been made, the station reports.
Adryana was arrested on Saturday, but bonded out of jail on Tuesday and was picked up by Zoey and the two men: Joe Damien Valdez, 18, who cops said was Zoey's boyfriend, and Jimmy Wayne McQueen.
Police told KTXS they believe Adryana may have given drugs to her daughter and that the mom has an extensive history of using drugs.
KTXS reported that a judge in Abilene on Tuesday had granted temporary custody of Zoey to CPS.